Freestanding bathroom towel holder is a great space-saving option, especially practical in small bathrooms. Standing towel rack is free from any attachments, can be easily moved from one place to another. If you are renting your home, you can simply pack your bathroom towel holder away and take it with you when you move. Our well-designed standing towel rack adds the overall appeal and functionality of your bathroom.
Constructed of high-quality metal, this bathroom towel holder is rustproof and suitable for humid or dry environments.
Size: 700*140*810mm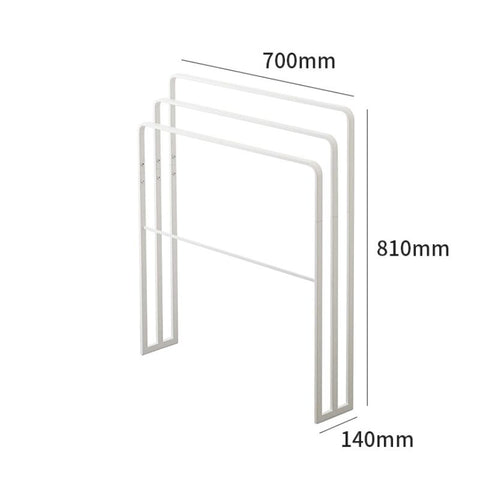 MOQ of this standing towel rack is 1000 pcs.
We take pride in bringing you superior quality products with outstanding customer service to help you with your needs. We provide one-stop service from product design, quality control and terminal marketing. 1 to 1 experienced distribution manager at your service, contact us now and get a wholesale discount!