This metal storage shelf is very suitable for storing your ,plates, bowls, pans, bottles, cups. It will help you perfectly maximize kitchen storage space. The length of our kitchen organization shelf can be adjusted from 40 cm to 60 cm, you can customize the space freely. This versatile metal storage shelf can also be used in bathroom, bedroom, garage and office.
Made of  high-quality metal with anti rust coating.
Size: 40*32*48cm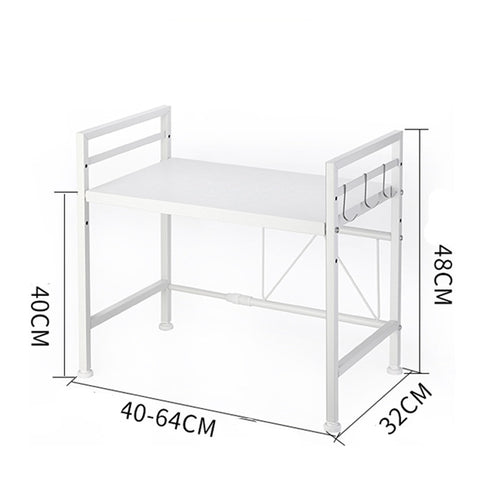 Troubling by long lead times in supply chain and high purchasing cost? GreenLiving makes it possible for you to find out the most economical and sustainable solution for home products! With over 30 years' history, our company has a professional and fast-response team. Feel free to contact us and get discounts for kitchen organization shelf wholesale!