This freestanding towel shelf creates plenty of space for storing and drying towels while taking up a small space. You can easily move the bathroom towel rack shelf wherever you want, position it closer to the shower or the bathtub depending on your preference. A towel shelf provides storage space for towels, cloths and robes.hite finishing keeps it looking fresh and simple. Three seperated metals bars for proper air flow, compactable design to fit in tight corners. Simple and elegant design can go with any decor.
Constructed of iron pipe, ensures durability and dependability.
Size: 575*260*845 mm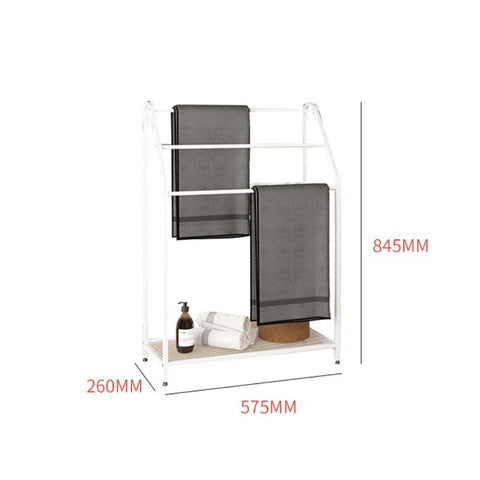 MOQ of this towel shelf is 500 pcs.
We are a 34 years company with thousands happy clients over the world. All of the products out of our factory go directly to you. Our local warehouse help to release you from inventory & capital pressure, all the products can be distributed to stores with customized plan of quantity and dates. Feel free to contact us and get discounts for bathroom towel rack shelf wholesale!