Keeps bottles and jars within easy reach of your countertop. This spice shelf helps you organize your messy kitchen, makes full use of the limited small space, and greatly meets your storage needs. This spice shelf also can be used in many spaces such as your living room, bedroom, wardrobe, garage, and even under the sink,  This shelf maximizes your storage space to allow you to store more items.
Easy to assemble and clean
Water-resistant, and not easy to rust
Durable enough to support up to 30 lb
Heavy-duty metal construction for long service life
Anti-slip design, 4 non-slip points at the bottom
Combine wood and metal, a great decorative addition to your home
Made of metal steel and solid wood, not easy to rust, is water-resistant and durable.
Size: 330*125*205mm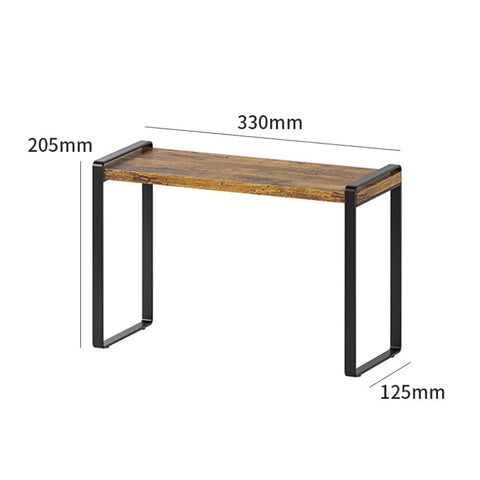 Are you troubled  by long lead times in the supply chain and by high purchasing costs? GreenLiving makes it possible for you to find out the most economical and sustainable solution for home products! With over 30 years of history, our company has a professional and fast-response team. Feel free to contact us and get discounts for countertop organizer wholesale!