Keep paper towels within easy reach for quick clean-ups! Our magnetic paper towel holder is easy to install and use without the need of any tools. Suitable for paper towel roll, towel, dishcloth or other small things in your kitchen or bathroom. The end of this tissue holder is designed with a unique hook, which has a good anti-slip effect.
Caution: Magnets do not stick to stainless steel. Please clean the wall surfaces before installation.
Made of high-quality carbon steel.
Size: 300*60*67mm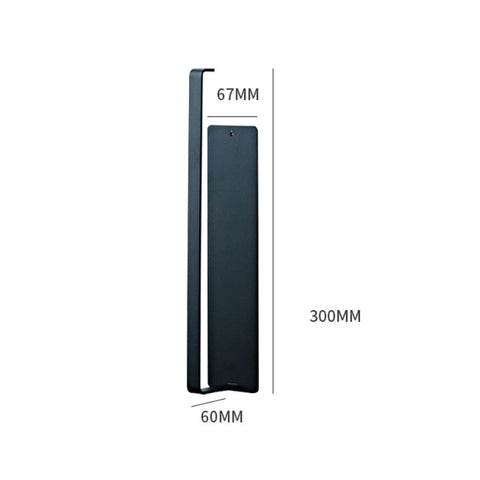 We are a 34 years company with thousands happy clients over the world. All of the products out of our factory go directly to you. Our local warehouse help to release you from inventory & capital pressure, all the products can be distributed to stores with customized plan of quantity and dates. Feel free to contact us and get discounts for tissue holder wholesale!