This 3-tier metal storage shelf increases the available space and reduces the mess caused by mussy items, provides enough space to meet your daily storage needs. Our multifunctional kitchen organization shelf can also be used as book shelf or even a mini-bar, suitable for kitchen, bathroom, office, living room and balcony. Especially suitable for small spaces, make your room elegant and organized.
Made of carbon steel plate, steel tube and beech.
Size: 600*465*900 mm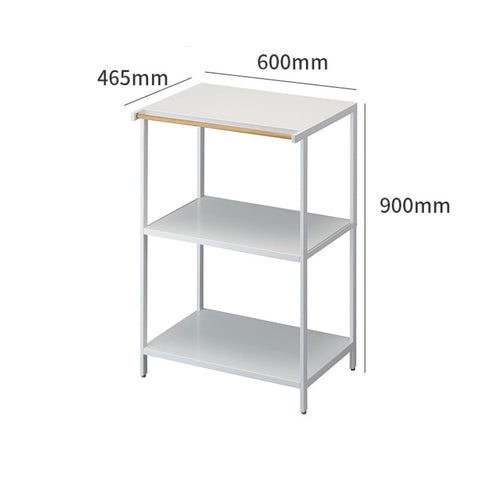 MOQ of this kitchen organization shelf is 1000 pcs.
We take pride in bringing you superior quality products with outstanding customer service to help you with your needs. We provide one-stop service from product design, quality control and terminal marketing. 1 to 1 experienced distribution manager at your service, contact us now and get a kitchen organization shelf wholesale discount!