Create an extra space for storage with our dish drying rack over sink! You can put bowls, plates, utensils, even washed fruits and vegetables on it. This dish drainer is heat-proof and water resistant, can also hold hot pots or bakeware or unfreeze some frozen foods.Dish drying rack over sink can be fold when not in use, only takes little space to storage, but can make your kitchen storage more convenient!
Caution: Please check your sink measurements before purchase.
Made with sturdy metal, connected with high quality silicone.
Size: 58*26cm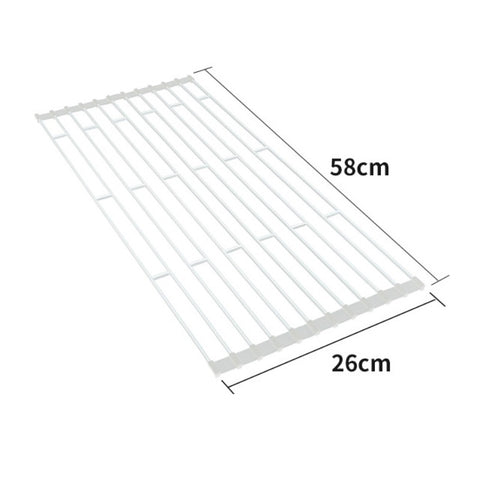 Troubling by long lead times in supply chain and high purchasing cost? GreenLiving makes it possible for you to find out the most economical and sustainable solution for home products! With over 30 years' history, our company has a professional and fast-response team. Feel free to contact us and get discounts for dish drainer wholesale!