The Benefits of Bamboo Plates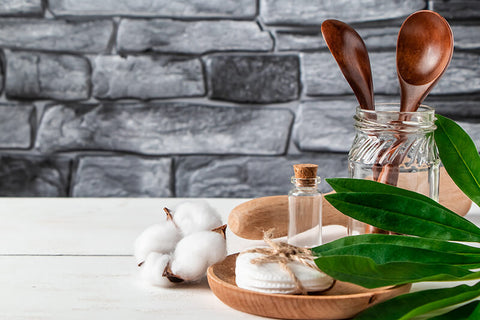 There are some excellent benefits that come with using wooden utensils in your home. Wood is a natural and sustainable resource that can last for many years when cared for properly. Bamboo, in particular, is a fast growing and sturdy material that works great all kinds of materials from cutting boards to plates for toddlers.
Bamboo plates are sturdy and lightweight, which makes them easy to clean and transport. Bamboo also grows quickly, making it a sustainable resource and an environmentally friendly choice for kitchenware.
What Makes Bamboo Plates Great
Bamboo is an increasingly popular material in kitchenware because of how it holds up and how sustainably it can be produced. Bamboo plates are especially great because they are durable, eco-friendly, and they look great.
Bamboo is a sturdy material that can withstand a lot of wear and tear. For this reason, it is often used in dishes and utensils that may take a beating. These bamboo kids plates are a wonderful example of sturdy bamboo plates, and they even come with suction cups on the bottom to keep the plate in place!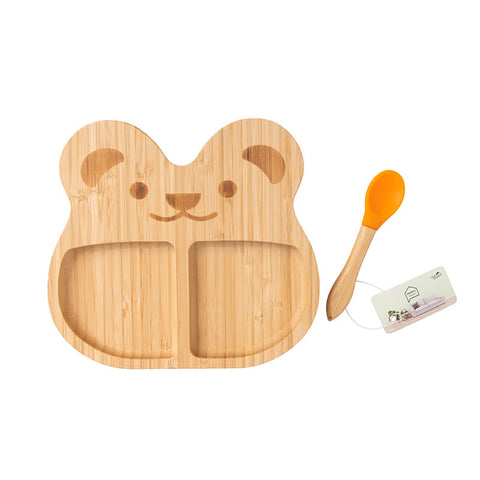 Bamboo plates are also biodegradable, which means that they can be recycled or composted once they are no longer usable. Lastly, bamboo plates have a natural shine and beauty to them, which adds a touch of natural elegance to any kitchen.
Are Bamboo Plates Safe to Use?
One of the main concerns people have with bamboo plates is whether or not they are safe to use. Bamboo is a very food-safe material that has been used for centuries in many Asian countries for cooking and serving food. In fact,
Bamboo is also not known to harbor bacteria because it doesn't absorb water the way much other wood does. Bamboo is actually classified as a grass rather than wood, and it is even safer to use than other wooden utensils.
Many bamboo plates can also be used in the microwave, but be careful to take a close look at them first. If they are glazed or coated to protect the wood, then they are likely microwave safe. However, if your bamboo plates are uncoated, then it is best not to microwave them. The heat can cause the bamboo to warp and become misshaped, which can lead to permanent damage to your dishes.
Where to Buy Bamboo Plates
Bamboo plates are becoming increasingly popular in the US and can be found in most major retailers as well as online. However, since they are often imported products, online retailers frequently have a larger selection to choose from.
Conclusion
Bamboo plates make a great eco-friendly addition to your dishware. They are durable, safe to use, and have a beautiful natural wood look. You can find bamboo plates at most major retailers that sell kitchen supplies, though online stores often have the best selection and prices. Whether you're looking for eco-friendly plates for your home or unique bamboo plates for your next party, there are plenty of options available.
Keep reading: