Need a strong wall hook to hang your items? This is the right one for you! These adhesive wall hooks for hanging will be a practical solution to hang, hold and organize your items. No drilling and tools are needed, just tear off the protective layer on the back and paste the hook in the desired position. Hook hangers can be easily removed by using a hair dryer to heat them without leaving any marks or glue residues.
Made of carbon steel and 3M acrylic glue.
Size: 60*60*26 mm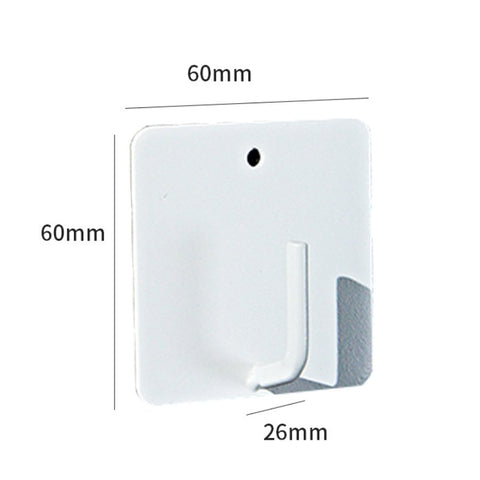 Troubling by long lead times in supply chain and high purchasing cost? GreenLiving makes it possible for you to find out the most economical and sustainable solution for home products! With over 30 years' history, our company has a professional and fast-response team. Feel free to contact us and get discounts for hook hanger wholesale!