Organize your spices, seasonings, and household items with our hanging spice shelf! Stylish and functional, this metal storage shelf features 3 tiers, perfect for kitchen and bathroom storage. Designed with adhesive stickers, this spice shelf can be easily installed. Free up more space and keep your bottles and jars organized within reach. No more clutter in your kitchen and bathroom!
Easy to install and use
High loading capacity
Water-resistant, and not easy to rust
Heavy-duty metal construction for long service life
Smooth edges and rounded corners to prevent scratches
Designed with a safety bar to avoid small jars from sliding off
Hollow design, also suitable for use in high moisture places
Made of sturdy carbon steel, will withstand the test of time.
Size: 395*70*295 mm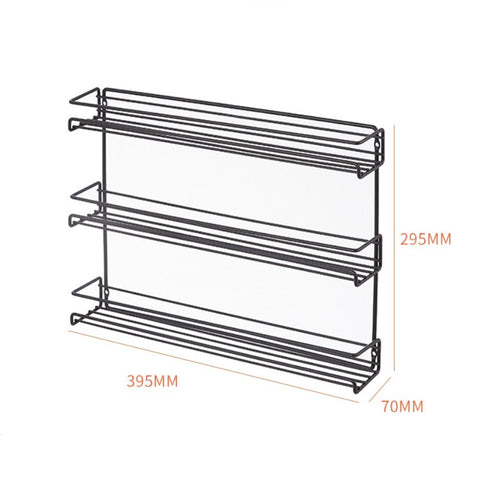 MOQ of this metal storage shelf is 500 pcs.
Are you troubled by long lead times in the supply chain and by high purchasing costs? GreenLiving makes it possible for you to find out the most economical and sustainable solution for home products! With over 30 years of history, our company has a professional and fast-response team. Feel free to contact u and get discounts for metal storage shelf wholesale!