If you have a ton of tins and bottles in your kitchen, this spice shelf is a great option. You can choose 3-tier or 4-tier shelf according to your need. Simply install a few screws, you can have a kitchen organization shelf,  keep your spices and seasonings orgainzed in a row. Now you can easily see and take what you need when cooking. This versatile spice shelf can be put on your counter, be mounted to the wall or fit under cabinet. 
Made from sturdy steel, painted with classic black.
3-Tier size: 350*180*395mm
4-Tier size: 350*185*495mm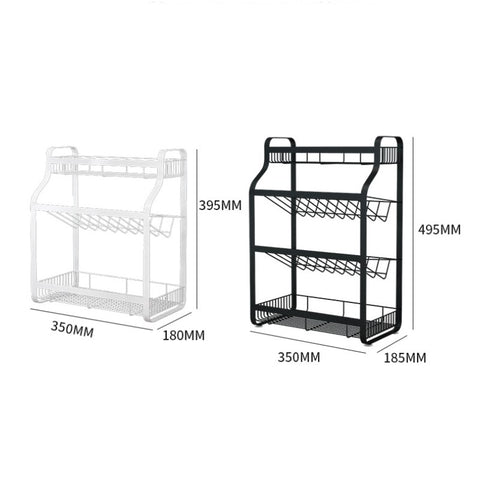 Want to enjoy higher profits without putting more effort into the process? Get products by GreenLiving! We provide you with one-stop service from product design, quality control and terminal marketing. Sizes and logos can be customized! More than 4,000 clients have collaborated with us in the past 34 years. Feel free to contact us to buy this kitchen organization shelf in bulk.