Create an extra storage space beside your closestool! Our toilet brush holder has a slim size, perfect for putting in narrow spaces. This multifunctional cleaning supplies storage can keep your toilet brush and other cleaning supplies organized within reach. Made with high-quality staninless steel, this toilet brush holder combines fashionable aesthetic with excellent water resistance. Designed with hollow bottom to let toilet brush dry quickly.
Made of high-quality stainless steel, water-proof and durable for years to use.
Size: 170*160*360 mm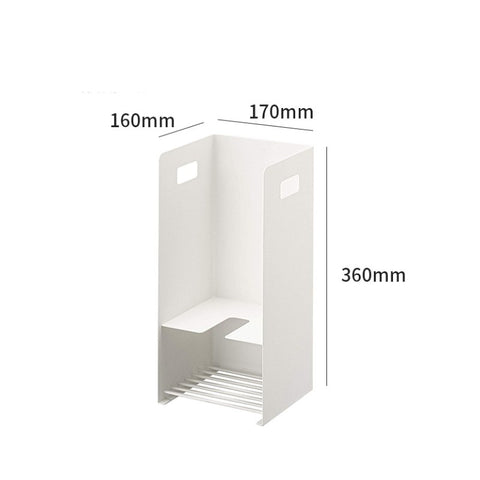 MOQ of this cleaning supplies storage is 1000 pcs.
Over 30 Years company with thousands happy clients over the world. GreenLiving's products out of our factory go directly to you -- a guarantee for being exceptionally attractive in both price and quality. We support local warehouse in global, offer door to door delivery service to your store. Don't hesitate to contact us, as free samples await for you!