Eco-alternatives to Disposable Plastic Cutlery
November. 27, 2022 |  Written by Aisha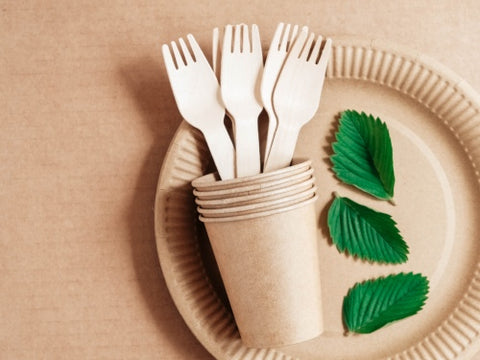 Plastic waste is a significant environmental concern because it causes land pollution. Many plastics used in food industries or retail stores usually end up as land waste. More so, research has revealed that 8.3 billion metric tons of plastic materials end up in landfills. Thus, there is a need for more eco-friendly cutleries since they are essential in daily usage.
Problems of Plastic Waste
The main problem with plastic waste is the inability to recycle it. This deteriorates ecological health and causes economic wastage. Since plastic products cannot be transformed into a new purpose, they become useless after wearing out. The chemicals emitted from plastic waste are also dangerous, polluting the lakes, oceans, rivers, and ice.
When plastics break down, they do not become biodegradable. Instead, they produce small fragments, known as microplastics, which cause further harm to the soil. If plastic wastes release more toxic chemicals, the air will be unsafe for plants and animals.
Eco-friendly Disposable Tableware for Holiday Parties
Eco-friendliness can be incorporated into humans' daily lifestyles. Thus, you can use disposable tableware for your holiday parties rather than the typical plastic materials. Disposable tableware is simple and adds to the aesthetic arrangement.
What is Eco-friendly Disposable Tableware?
Disposable tableware is considered eco-friendly because it is a sustainable alternative to plastic. The products used to design them are compostable, biodegradable, and recyclable. They have a crisp appearance and are made from organic bamboo. More so, they are known as a better alternative to the traditional design of tableware.
Examples of Eco-friendly Cutleries
Here are perfect products or examples of eco-friendly cutleries you should add to your home list. The development team of Greenliving ensured close monitoring during the manufacturing stage. Thus, they are made with high-quality materials, which helps to improve the durability.
Disposable Compartment Food Containers with Lids for Takeout Food
This disposable compartment food containers with lids can efficiently serve as disposable Christmas plates to serve various dishes. It is also designed into several compartments to allow users to serve dishes of different classes. Thus, it is highly recommended for parents or caregivers who want to serve a food class portion larger than the other. With the airtight lid, you can be sure the food is not exposed to contaminating substances.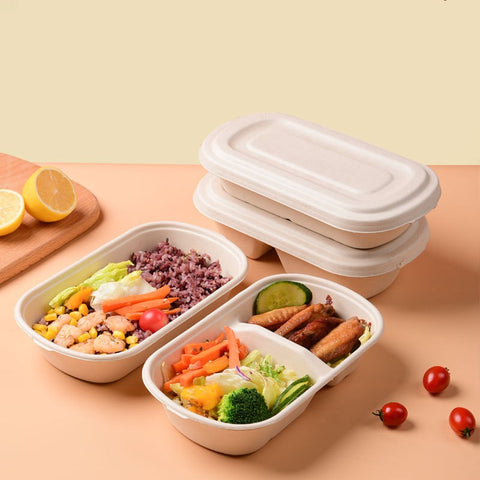 Disposable DIY Paper Plates
This disposable DIY paper plate is made from natural sugar fiber. The main aim is to support and encourage the use of disposable Christmas plates during the festive seasons. This is the best option if you look forward to offering your guest's paper plate bulk. It is also ideal for painting, birthday party decor, and serving desserts.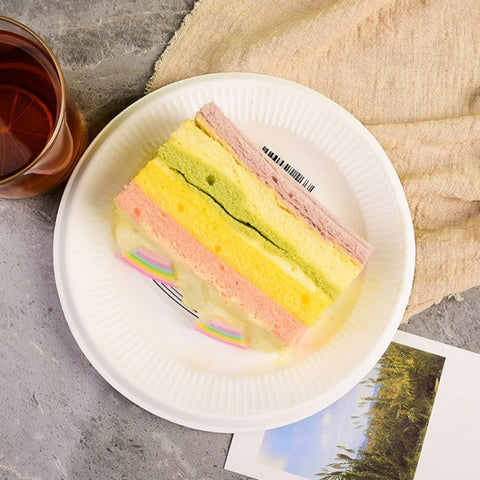 Disposable and Heavy-Duty Paper Bowl for Catering
Buying paper plate bulk allows you to serve many guests efficiently. It is ideal for several occasions, including picnics, BBQs, and get-togethers. Based on its sugarcane fiber raw material, it is easily disposable, contributing to carbon solutions on the planet. More interestingly, the product does not bleach, releasing no harmful chemicals to the paper bowl content.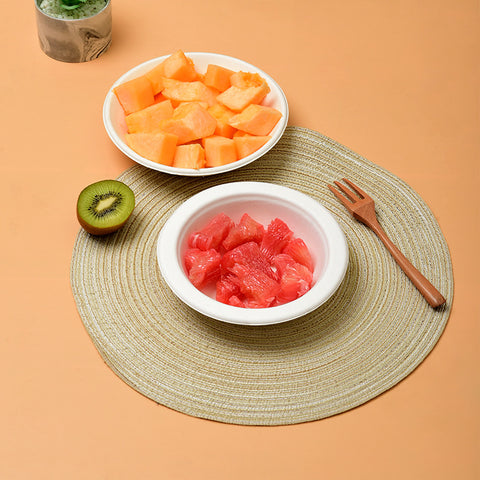 Conclusion
Nowadays, disposable Christmas plates are everywhere, especially in cities with many visitors. However, manufacturers are introducing eco-friendly products as an alternative to plastic utensils. It is considered more simple and less expensive. You can contact the Green living customer team for more inquiries.
Keep Reading: