Benefits and Uses of a Loofah Shower in the Bathroom
Written by Aisha Abimbola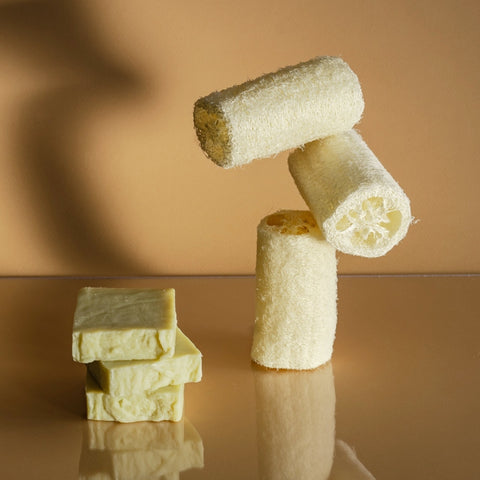 From Mikhail Nilov
Many people are familiar with a loofah, even though not everyone uses it. They are arranged in diverse colors in many grocery stores. Since a loofah shower belongs to the bathroom, what are the benefits? Loofah shower also serves as cleaning material for other places in the house, such as the kitchen. This guide highlights the necessary details about the loofah shower and its applications.
What is a Loofah?
A loofah is used to apply shower gel or soap on the body while in the bathroom. They are usually referred to as shower accessories, even though they serve other functions beyond the bathroom. Loofahs made with natural substances help exfoliate the skin, which is a better alternative to plastic skin care. An example of this is the superior 4" natural loofah shower. It is designed in a beige color, with a soft texture, giving the body a healthy treatment.
Benefits of Using Bath Loofah Sponge
There are several benefits of using a bath loofah sponge, while some have been mentioned beforehand. However, below are the reasons you should consider using a natural loofah.
Loofahs made from plants are eco-friendly, making them the best product that enhances sustainability.
Loofahs are used to clean dirty surfaces and wipe off unwanted hosts on the body.
Loofahs are highly effective and can serve different purposes in the house.
It is a perfect choice for individuals with rough and dry spots on their skin.
Loofahs are biodegradable materials that also prevent artificial landfill dumping.
How to Use a Loofah for Bath
Loofah helps to reduce the rate of microorganisms' growth on the sponge. Also, this gives your body a better chance of responding to sponge care. You won't need to worry about eradicating harmless skin cells if you use a loofah for a bath. A natural loofah eliminates dead cells, which could have made the skin appear dull. It is only hygienic to change your loofah for bath every four weeks.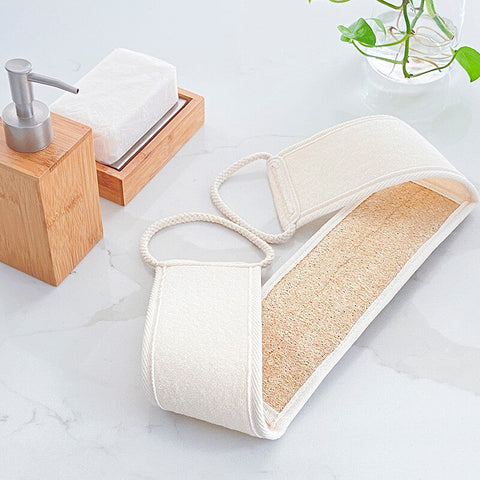 When you use the natural loofah back scrubber with handles, it helps you to extend to other parts of the body. The handle allows reaching the lower back, which many users often neglect. Make sure to use loofahs both in the morning and night while taking your bath.
How to Keep Loofahs Clean in Bathroom
Keep your loofahs clean by washing them with soap and water. Loofahs stretch whenever water touches them, so it is fluffy to touch while cleaning. After cleaning your loofah, avoid putting it in a moist environment that could encourage bacterial growth. This also applies to not storing loofahs in a closet or other enclosed areas.
Conclusion
Natural loofahs are better than traditional loofahs because they are more convenient to use. Using a loofah shower is also another means of contributing to saving the planet. If you have old shower sponges, it is time to replace them. You can get the best quality and affordable shower loofahs from Greenliving. Products from Greenliving are also free of plastics, making them recyclable. It presents consumers with the opportunity to help promote a green environment.
Looking for High Quality Loofah Sponge Supplier ?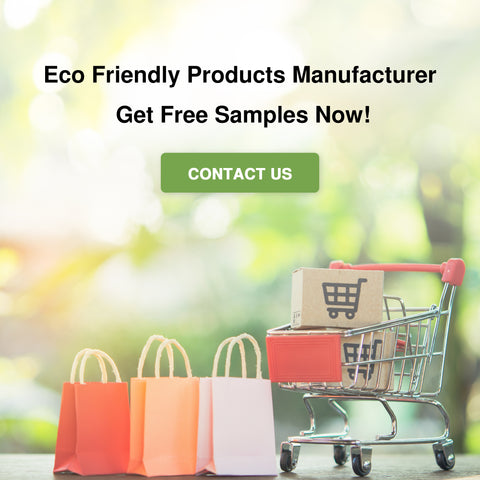 Keep Reading: