How to Pick the Best Jewelry Organizer?
Written by Flavia Marin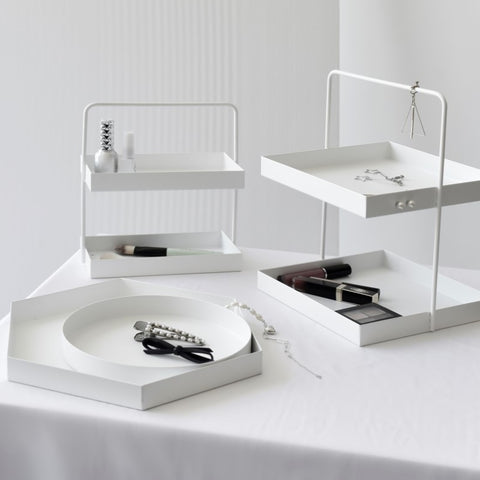 All of your priceless memories are preserved in your jewelry for all time. Your precious gemstones and diamonds or even custom jewelry will become heirloom in your family therefore taking care of them and storing them in a safe space will be the most important.
Sometimes it is better to arrange your jewelry by style and category. Earrings, rings necklaces all separate on their own specific jewelry stand organizer.Other times you can mix them up and create a beautiful tableau of different colors and shapes.
The Earring Organizer
Earrings are frequently misplaced, but they are among our favourites, so an earring organizer will come in handy. Dangle earrings, hoop earrings, and even stud earrings can be effortlessly put on this Multifunctional Metal Storage Rack With Hook, which will add a touch of class to your dressing table while also bringing convenience.
Jewelry Stand Organizer
A functional and modern Jewelry stand will be perfect for your necklaces, rings and even bracelets and earrings.
Jewelry Box
A jewelry box is what we all need to have a pretty and arrange jewlery display. Playing with gemstones colors and metal colors will be a great visual effect for your jewelry box. Your jewelry will stay safe and will not be scratched or damaged. The best way is to purchase jewelry boxes wholesale this way you can create many styles and categories for your jewelry without spending a fortune.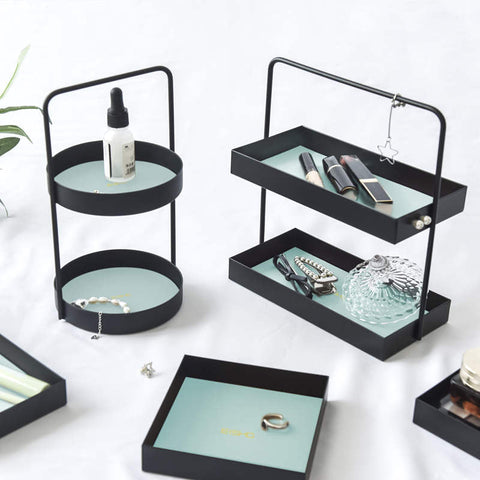 Things to Consider When Choose Your Jewelry Organizer
Capacity
It's critical to consider how many pieces of jewelry will fit into your jewelry box. If you want to store all of your sets, go for a large one with multiple levels; if you only need a stand for regular use, a medium size one will suffice. Still, you'll need extra space to store a variety of jewelry so you can quickly choose what you want to wear.
Suitable for Your Jewelry Type
Not all jewelry organizers are multifunctional, and the versatility of a multipurpose jewelry stand will impress you. Hanging delicate gold chains or exhibiting natural colored gemstone rings will create a wonderful color contrast. It's a great idea to mix and match your jewelry with products you typically use around the house.
Price
Jewelry organizers that are affordable can also be solid, modern, and long-lasting. We will always be interested in purchasing things made of good materials such as wood and metals that are entirely recyclable and produce no waste. One of the greatest sites to get wholesale discounts on high-quality, environmentally friendly materials is right here at jewl.
Style
When it comes to style and design, jewelry organizers have two main categories: closed storage boxes, drawers, cases) and open storage (stands, catchalls, trays). The rule of thumb is that the finer the jewelry, the more cautious you should be. Semiprecious stones and precious metals (particularly silver) should be kept in a soft, lined box (velvet is popular).
Finding the right supplier who can provide competitive price, excellent quality, environmentally friendly products, and flexible payment methods can be difficult, but now that you've found us, we're here to deliver you comfort in the most attractive and aesthetic way possible. Check out our benefits Greenlivinglife.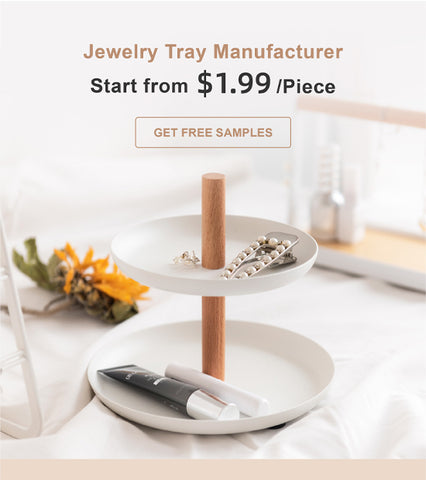 Keep Reading: