4 Jewelry Storage Ideas You'll Want to Use
Written by Flavia Marin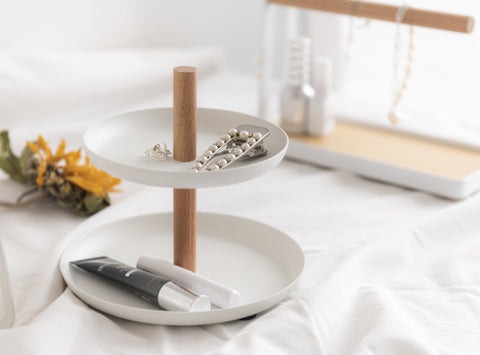 The significance of each piece might make it difficult to organize and consolidate your collection, resulting in an overwhelming. Jewelry can be very delicate, so it's critical to keep delicate things correctly to minimize damage or tangling, such as family heirlooms or exquisite necklaces.
Purchase Jewelry Organizing Box
When you're trying to accessorize, jewelry boxes are meant to keep all of your valuables secure, organized, and easy to find. They'll keep your valuables "dust-free, visible, and safe. They're also stylish enough to display, but may easily be tucked away in a closet, drawer, or even on your fashionable dressing table.
For your convenience, you should know that there are many different categories utilized for jewelry storage, which is an incredible truth because it gives you so many options and entertaining ways to arrange and preserve your valuable jewelry pieces.
1. Jewelry Trays
Finding the ideal ring for your next gathering it could never been easier if you keep your fine or custom jewelry arranged on a 2-layer jewelry storage tray. This beautiful 2-Tier White and Round Jewelry Tray for Women is considered an easy sorting placement for your regularly used jewelry. This way you stay organized, plus you can keep it in the bedroom, bathroom or even living room.
2. Jewelry Boxes
Serious jewelry collectors and jewelry lovers understand that the primary function of a well-made jewelry box is to keep items apart and prevent them from damaging one another. Jewelry boxes are gorgeous and come in a range of materials, including velvet, plastic, and metal, and they're all regarded your own personal oasis. When you open them, all of your memories come flooding back, and you're grateful for each and every item in your collection.
3. Jewelry Bags or Jewelry Pouches
Jewelry bags are simple to use and may be used to store your custom jewelry. They're also great for traveling because they're tiny and fun.
4. Jewelry Stand
This will let you to display your collection and keep everything in plain sight, this way it will be easier for you to choose your jewelry set when you are rushing. Make sure the jewelry stand you purchase has a solid foundation.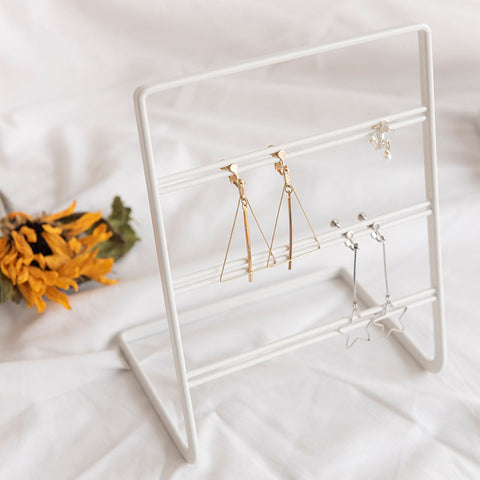 Accessory Tray Accessor
1. Store similar items together
Hanging your jewelry, your eyeglasses or any little and delicate items that you often use is a great idea. Therefore we could suggest this useful and modern Premium Spiral Stand for Glasses. Keeping a variety of jewelry items on your jewelry tray or in a basic mix jewelry box will help you build sets and know how to style your everyday outfits.
2. Use jewelry storage as a home decor method
If you're searching for a functional and stylish addition to your home decor, a jewelry tray or a jewelry box will be a great option! The lovely jewelry organizers are modern, original, and multifunctional, and it will add a touch of elegance to your home.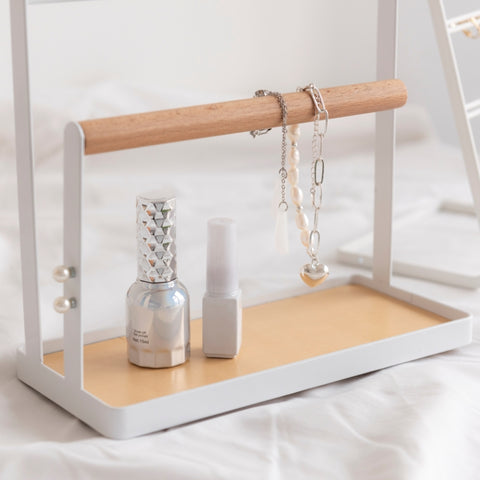 Our team of experts at Greenlivinglife is trusted by over 4,000 successful brands. Choosing us you will have the advantage of customized products and stable quality that will improve your market competitiveness. Our flexible ways of payments are creating a great advantage that covers all guarantees and gives you a low-risk cooperation.
If you have many jewelry pieces our advice will be to buy jewelry boxes wholesale this way you will be able to have different jewelry boxes to store your rings, necklaces, and earrings based on categories and by type of metal and you will also spend less. Eco materials, modern decoration for your home and great prices are the advantages of purchasing with us.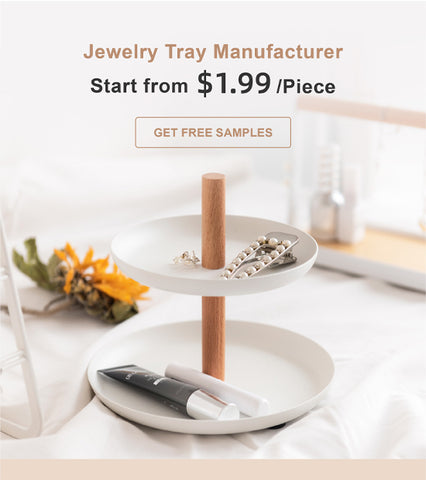 Keep Reading: