The Secret of the Best Jewelry Organizer and How to Use It
Jan. 29, 2022 | Written by Flavia Marin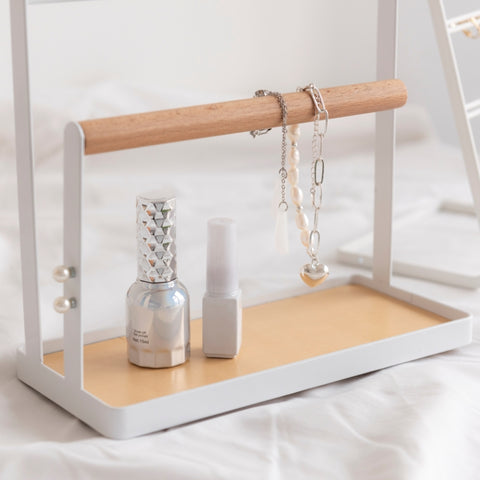 Collecting jewelry is one of the most precious and beautiful hobbies. We are using jewelry as statement pieces that will reflect our personality and our fashion style. Sometimes we could be involved in the process of creation, as we prefer a specific gemstone or we desire to mimic to perfection, an old family heirloom.
Jewelry has sentimental value and it will always be treasured either if we are talking about an expensive jewelry piece, a gold vermeil or wooden bracelet that we bought in our last vacation. There is an infinity of spectral colors, shapes and designs when it comes to jewelry and protecting them for dust, tangles and tarnishes will help to maintain their value forever.
Reveling the secret of the best jewelry organizers and how to use them
Are you dreaming of a high-end curated jewelry exhibition right in your home? Choosing a jewelry organizer that includes a hanging bar for your earrings or necklaces and a tray for your fancy rings will make the difference. Combining your jewelry sets in one modern organizer will save you time and will help you to easily decide your outfit for the day.
Choosing the best jewelry organizers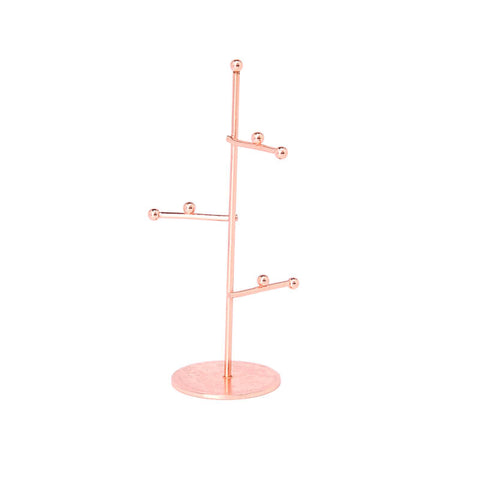 I advise you to use a closed box for the most precious jewelry that you have, therefore a great idea will be using jewelry gift boxes. You can arrange them in a special drawer or put them on your tray jewelry organizer. If you have many pieces and you are planning to make some special gifts then my suggestion is to find wholesale jewelry gift boxes for a perfect display.
If you are looking to storage your finest jewelry pieces will have to think of a beautiful bride jewelry box, a velvet jewelry box, a ring storage holder for your engagement rings, a multipurpose jewelry and accessories organizer, a glam travel jewelry case or just the famous "tree holder". To make sure you create room for all your delicate and precious jewelry pieces, I might suggest to have a look at luxury jewelry boxes wholesale that can include all the attributes that I mentioned earlier.
Looking to storage a secret and valuable loose gem or high-end jewelry piece?
Make sure you choose a jewelry box with a lock and store it in your safe box. Fine jewelry may also be stored in velvet drawer organizers or in those wholesale luxury jewelry boxes that you purchased. This will let you see everything you have, while still protecting precious metals. Here you can store your rings, as well as a few bracelets and necklaces. This will be your best jewelry organizer for your dresser.
Finally if you have a modern walk-in closet, drawer organizers for various types of jewelry can be included. Make a compartment for each piece or pair of earrings. You will be amazed how easy your life will become and how fashionable you will be. Everyone will want to know your secret.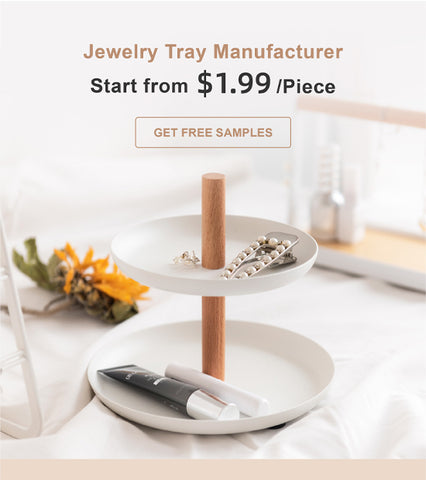 Keep reading: