Practical and Creative Ideas on How to Organize Jewelry
Jan. 29, 2022 | Written by Flavia Marin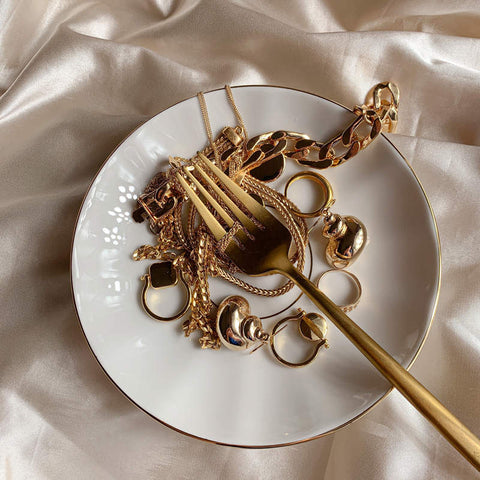 Jewellery lovers, you already know the feeling of adding a new impressive piece of jewellery into your collection, you are proud and happy and can't wait to show it to the world. Your desire is to have your new jewelry piece forever and still look brand new, sparkling and clean after years have passed. Jewelry organizing is pretty easy if you follow a few important steps and you have the right jewelry storage.
My advice is to choose the best suitable storage for your precious adornments. We are familiar with the moment of a tangled necklace or bracelet, or losing one of your favorite earrings.
Therefore I will give you the best jewelry storage ideas.
Using a jewelry storage tray will be your savior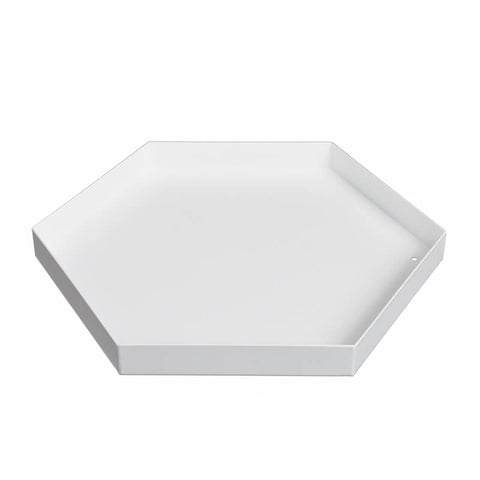 You could have a designated jewelry drawer filled with jewelry trays, this way your jewelry will not be scratched or get tangled plus your drawer will look fantastic. You can easily have an undivided view of all your pieces and make every day accessorizing easy.
Be efficient in how to organize jewelry on the trays and arrange them by style, colors and type of jewelry.
Still curious of how to organize your jewellery? The process of organizing your jewelry has never been easier if you have great compartments, for this reason I suggest to store your silver jewelry or custom jewelry separated from your expensive fine jewelry. Use cotton or felt for silver jewelry and velvet or soft pouches for natural gemstones and your precious ring that your grandmother gave to you. Another jewelry storage secret is to store your jewelry out of direct sunlight and at room temperature.
Arrange your rings, your brooches and your earrings on a metal tray and use disposable chopsticks to arrange your necklaces, pendants and bracelets; also very important is to use anti-slip textured chopsticks. After you carefully roll your jewelry pieces on the sticks you can display them on your beautiful new jewelry tray.
Finding the best place for your jewelry box or your jewelry tray depends on your room décor and how fast you want access it. You can choose a cabinet, dresser, safety deposit box or a fashionable vanity.
How to store expensive jewelry and make them last forever
When it comes to your precious diamonds and gemstones you need to be more careful and to pay more attention to details.
-Use a smooth velvet or cotton cloth and frequently clean the gemstones and the metal, after this step wrap it around that soft cloth and arrange it nicely in your jewelry box or your new jewelry tray.
- Do not get them in contact with chemicals and oils
- Store your jewellery in a safe box deposit, in your closet or your glam vanity.
Fortunately, jewelry organizers can be cost effective. I can suggest to have a glance at these simple and affordable organizers. This trail will help you too keep your earrings and your jewelry elevated.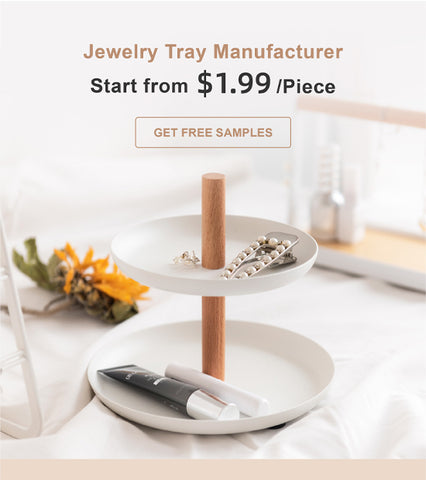 Keep reading: