Choosing the Best Wooden Hangers for Your Closet
Feb. 25, 2022 | Written by Aisha Abimbola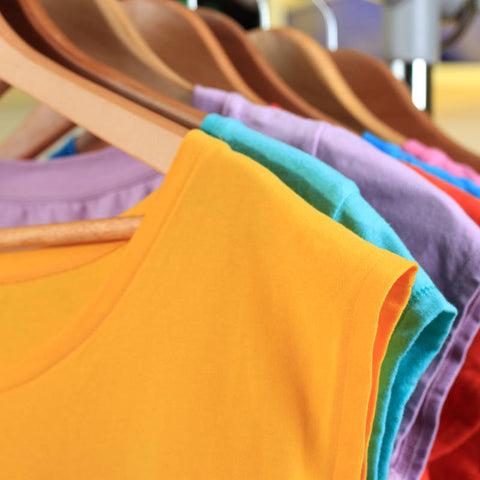 It is not enough to know that wooden hangers provide sustainability to your storage closet. You need to understand what type of wood is best for hangers since several are available. Wooden hangers are exquisite, as the broad shoulders provide extra support for clothes. When choosing a cloth hanger, you want to invest wisely. You do not want to lose your expensive and favorite fabric because you chose wrongly. You can easily find a wooden hanger online or physical store, but they are not the same. Hence, there are some things to look out for in choosing the best wooden hanger.
Consider a Premium Material
If you consider where to buy wooden hangers, choose manufacturers that use 100% hardwood. Sometimes, these manufacturers use pine, which is less durable. Although non-hardwoods are inexpensive, they are not as durable as walnut, lotus maple, and birch. A reputable company will ensure to focus on wood quality rather than its appearance. When you realize a company does not focus on tangible subjects, you may need to reconsider your buying option. The best wooden hangers at Greenliving are made of natural lotus, which is lightweight and highly durable.
Consider the Wood Thickness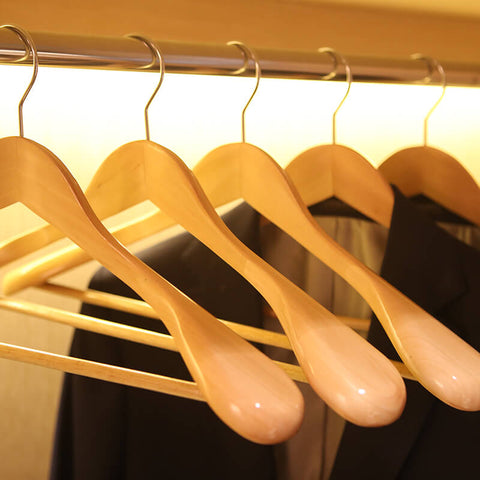 A thick wood contributes to its durability by ensuring it does not bend easily to harsh weather. Also, you can place heavy pieces of stuff like winter coats in thick woods without bending its middle. However, if your closet cannot contain quite a large number of hangers, you may consider a thinner wooden hanger. Most of these thick wooden hangers are also of high quality. They are padded with lining or a metal clamp that does not leave a crease mark. A hardwood will make the hanger form a better shape. You are confident that your cloth receives a form of support from the hanger. The quality woods always serve a better purpose, such that some of them have hooks for easy hanging. More so, a high grade classic wide shoulder wooden coat hanger is one of the thick ones available at Greenliving.
Consider the Shape and Contour
Having mentioned the wood qualities that are best for hangers, you should not neglect the aesthetic factors. The shape and contour of your wooden hanger will contribute to the aesthetics of your closet. The contour is similar to the wood design. It is often pleasing when the hanger supporting your cloth appeals to the eyes. If you have collared suits or shirts, you can choose a hanger with a steeper angle. The horizontal shapes are usually preferable for hanging skirts and pants. You may also want to consider a stained hanger rather than a neutral color, but it blends better. You can choose a professionally designed wood that will add to the aesthetic view of your closet.
The Bottom Line
It is high time you got boring hangers out of the way by searching for where to buy wooden hangers. Fortunately, the answers to your search are at your fingertip because there are many suppliers on the internet. However, it would help if you were intentional about your decisions. You need to make sure your clothes support is reliable enough. More so, wooden hangers come in different designs for various purposes. You may need to talk to an expert to choose the best wooden hanger for your dresses. You can check Greenliving for the best wooden hanger for your closet. There are several options there, so you are not limited by choice.