15 Best (& Cheap) Sustainable Christmas Gifts Ideas 2021 for Everyone
Updated Nov. 2, 2021 | Written by Alice W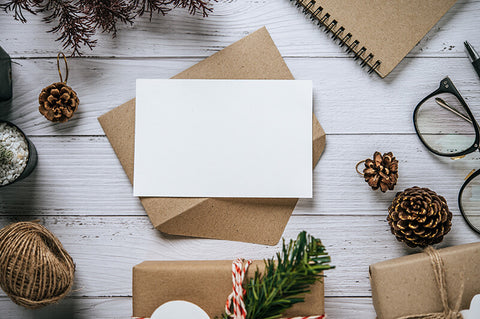 Christmas is a time of love, sharing, giving and sending Christmas gifts. Thankfully, many of us are deciding to celebrate a "greener" Christmas this year and looking for sustainable Christmas gifts for family and friends. It is highly recommended to pick eco-friendly gifts for Christmas in 2021, not only for saving the planet, but also for easing the massive supply-chain woes.

In 2021, the global supply-chain issues have caused widespread shortages of goods and resources, and increasing prices in many countries, including the UK and US. While the ports are confronting logjams, and vessels with a large quantity of cargo are waiting off the coast, the store shelves are empty.

The situation darkens the upcoming holiday of Christmas. Yet, this is not a reason to avoid sending Christmas gifts and sharing the love and happiness. Let's become more eco-conscious and make this year an earth-friendly zero-waste Christmas. But what do you get someone who is eco friendly for Christmas? Here we round up the 15 best sustainable Christmas gifts (& cheap) ideas for 2021 for him, her, and kids.
Sustainable Christmas Gifts #1 - A Local Culture or Art Experience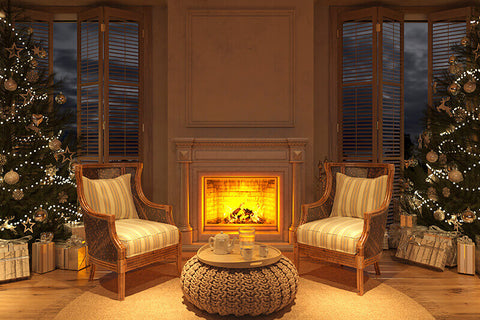 A cultural experience like a nice show on theatre, a concert, a contemporary exhibition, a historical museum, a cookery lesson, or even a sport event makes a wonderfully eco-friendly Christmas gift and supports the local economy. To reduce your carbon footprint, consider taking the public transport like bus or metro.

The cultural program offers an interesting shared topic of conversation over Christmas dinner, and more importantly, helps to connect closely with others with a happy, memorable experience.

Best for: husband and wife, boyfriend and girlfriend, friends, teens
Sustainable Christmas Gifts #2 – Bath Brushes Set for A Home Spa Treatment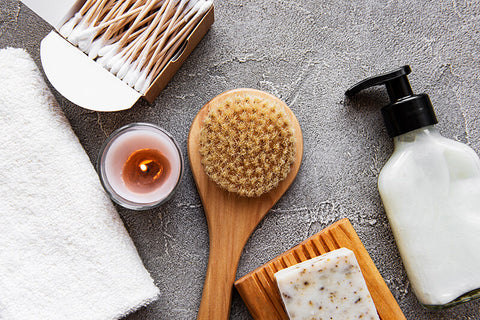 Help your loved ones to let go of the stress at the end of the year by sending them an eco-friendly body bath brush set, including a dry brushing body scrubber and a facial brush (which is also a perfect baby hairbrush). Together with the eco-friendly soap, the bath brushes bring the most comfortable and enjoyable massage and bath experience for your loved ones and friends at home at any time, and without harming the planet.

After the body brushes are worn out, all parts can be composted or recycled.

Best for: family, wife, girlfriend, eco-conscious people, baby, toddler
Sustainable Christmas Gifts #3 - A Local Hiking or Biking Experience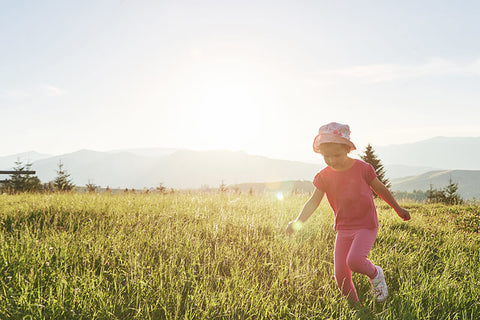 What to buy someone who cares about the environment? Rather than buying something from store, how about a hike to the forest or a bike to the countryside to connect with nature? Breathe the fresh air, enjoy the azure blue skies, listen to the birds singing, and meet the new friends from nature. This Christmas gift is minimalist, and can get eco-conscious friends, or the whole family, including children, involved.

Besides, compared with a long-distance trip during the holiday by air, a local hike or bike trip lightens your load on the environment and traffic. Again, take public transportation or a shared car to the destination for the hike.

Best for: family, kids, friends
Sustainable Christmas Gifts #4 –Handmade Cookies or Cake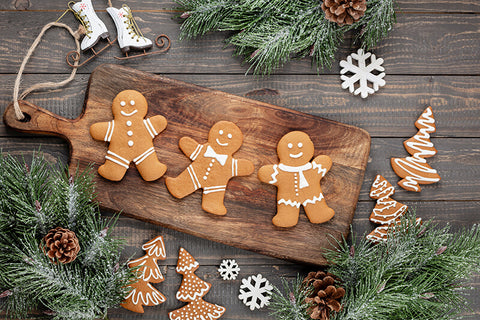 Hand make your loved ones the most delicious Christmas gifts, such as cookies, cakes, chocolate, jams, and pudding. Put them into your eco-friendly hand-woven rattan food storage basket and beautifully wrap it with last year's cloth ribbon. The home-made snacks may not as perfect as the ones at bakery or stores, but more personal and definitely will be more appreciated. And, they are cheaper.

Best for: mom, dad, grandparents, kids, boyfriend, girlfriend
Sustainable Christmas Gifts #5 – Kitchen Products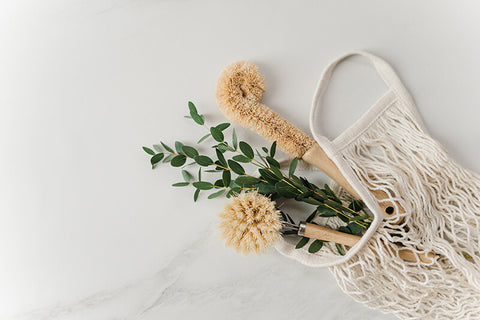 Are your friends stilling using the plastic sponges? Help them stop using plastic products with Greenlivinglife's eco-friendly kitchen cleaning brushes, made of 100% environmentally friendly, plant-based raw materials, and versatile in cleaning dishes, bottles, pots, pans, other kitchen utensils, and vegetables.

Greenlivinglife is an earth-protecting band that offers authentic handicraft products and ethnic gifts for holiday. Start the sustainable living and green life with the eco-friendly kitchen products and from this Christmas.

Best for: family, mom, wife, environmentalist friends
Sustainable Christmas Gifts #6 – DIY Presents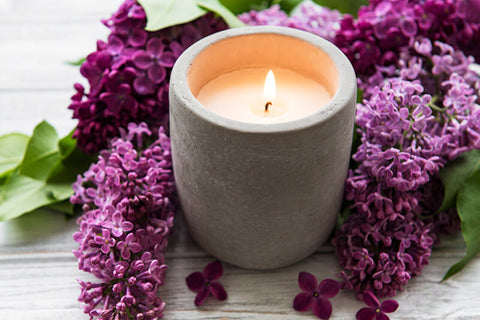 DIY homemade presents are some of the best Christmas gifts, as they can be eco-friendly, cheap, save money, and can give someone you care about something extra special. All you need is some imagination, and a few recycled materials, like cotton cloth, fabric, hard blackboard, last year's Christmas cards, eco-friendly glues, as well as some basic sewing supplies. These X-Mas gifts often become more valuable with time— as part of memories.
Here're some perfect ideas for you:
Home-made scented candle
Home-made Christmas crackers
DIY cosmetics such as lip balm, soap.
DIY Santa Ornament
DIY Key Chains
DIY hand warmers
Book organizer
Flower belt
A wood table or stool
…
Best for: everyone including mom, dad, husbands, wife, kids...
Sustainable Christmas Gifts #7- A Beautifully Wrapped Book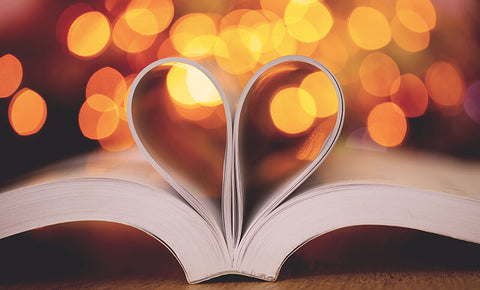 It is far better to spend money on some valuable Christmas presents, such as a great book, which is, by nature, an ecological object, and promises an amazing experience when reading it. What you need to do is to figure out the interest the one you're going to send a book to, and wrap the book beautifully and creatively, with some eco-friendly or recycled materials.

Perhaps a lot better than buying a new book, is getting a second-one or pick one from your collections. So the book can be reused, again and again, making it a real zero-waste Christmas gift.

Best for: kids, teens, and anyone who likes reading
Sustainable Christmas Gifts #8 - Natural Hangers for A eco-friendly Wardrobe
If you are having a hard time buying Christmas gifts for your eco-conscious friends or family members, we've got you a great idea – the natural hangers made of durable wood or bamboo.

Christmas is a perfect time to freshen a wardrobe. Help your friends and family members to switch to the wooden hangers from plastic hangers. The natural hangers adorn the wardrobe with a nature atheistic, and more importantly allow it to be more ecofriendly.

Best for: mom, wife, girlfriend, eco-conscious people
Sustainable Christmas Gifts #9 – House Plant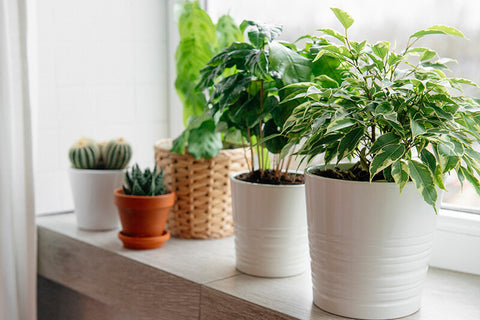 Is there any other Christmas gift more sustainable than the green plants for a home? A house plant can help clean up indoor air, regulate mood, sooth seasonal depression, and decorate home with green—an essential element for Christmas. Moreover, some plants will bloom, a wonderful surprise for your loved ones.

It is better to send the easy-care indoor plant for Christmas gifting, such as Ficus Bonsai, Tillandsia (known as "Air plants"), Bromeliads, Kalanchoe, and Kalanchoe.

Best for: mom, dad, wife, husband, friends
Sustainable Christmas Gifts #10 – Holiday Gift Basket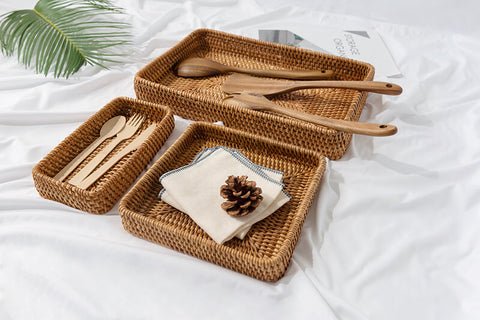 There's someone expecting a surprise gift basket. In that case, you can assemble a Christmas gift package with nice eco-friendly goodies.

For wine lovers, prepare the organic, locally produced biological wines; For mom, collect the homemade soaps, lip balms, scented candles, etc.; For kids, put in homemade chocolate, cookies, or handmade toys; For eco-conscious friends, how about a gift basket of brush set including hair brush, shoe brush, body brush, dust brush, and a rattan basket. And for someone special you assemble something unique.

Best for: everyone
Sustainable Christmas Gifts #11 – Wooden Toys for Kids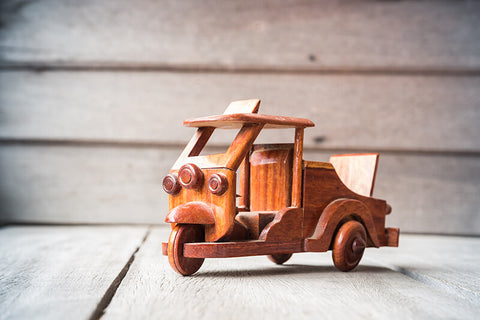 It is time for the holiday gifts ideas for children, the ones who expect the gifts mostly. Apart from a great book or a holiday gift basket we've already discussed, kids also need some real toys, and the natural wooden ones make the best eco-friendly gifts for kids.

While the modern, battery-powered toys seem to be more fun and exciting, the wooden toys are durable, non-toxic, environmentally friendly, and help to inspire children's imaginations in a healthy way.

Help kids to live a green life since this Christmas!

Best for: kids, toddlers, teens
Sustainable Christmas Gifts #12 – Handmade Cards
While the card is one of the earliest and cheapest Christmas gifts, it is now a kind of "waste" today, resulting in millions of trees being cut down every Christmas. To keep this tradition, yet, in an eco-friendly way, you're now suggested to make Christmas cards with your own hands.

Recycle the carbon board, the kids' painting, the old calendar, newspaper, parts of the old cards, and even the recycled buttons and bottle caps. Write a personal letter to express your sincerest love and appreciation.

Best for: everyone
Sustainable Christmas Gifts #13 – Ethical Clothes
For many, especially women, new clothes are always on the top of a Christmas gifts list. Unfortunately, according to numerous studies, the fashion industry is one of the most polluting industries in the world, as those brands you always buy clothes from are seldom the most virtuous and lack to give.

So consider the ethnic brands this year, when you buy clothes for your wife, girlfriend, or kids.

Best for: mom, wife, girlfriend, kids
Sustainable Christmas Gifts #14 – Local Handicraft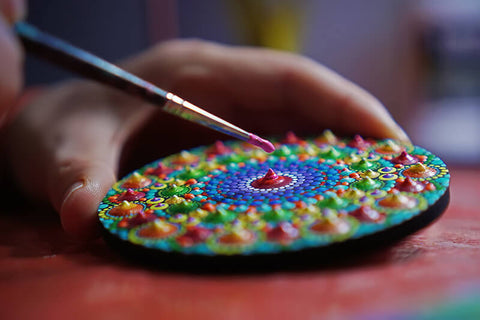 Have a visit to the crafts shops in your place, where there are the humble handicrafts can be wonderful and inexpensive Christmas gifts. The handicraft products are usually hand made of natural raw materials, like wood, bamboo, clay, cotton cloth and linen cloth. These purchases are eco-friendly gifts for family members and friends, and also help promote the local economy.

Best for: mom, dad, wife, husband, friends
Sustainable Christmas Gifts #15 – Exchange Gifts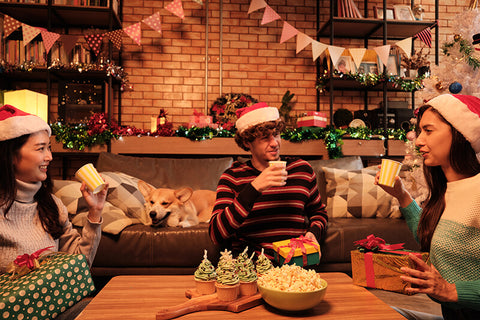 Last but not the least, you and your family or friends may consider exchanging gifts – saving money while also getting new gifts for each of you. The gifts you're planning to exchange can be the unwanted gifts from last year, or something you don't need but wanted by others. So this year you won't buy people things that they actually not need or not like.

The idea is a win-win for everyone and for the planet. It helps avoid overconsumption and protect the environment.

Best for: everyone

Conclusion

Not only will the sustainable Christmas gifts be better for the Earth, but your loved ones will appreciate them even more because they are more personal, ethic, and thoughtful. And if you're looking more ideas for cheap and eco-friendly gifts, why not giving your time to your loved ones? Perhaps help your parents cook the Christmas dinner, listen to your grandparents that share their love stories, play sports with friends and take pictures... In a word, Christmas is all about love, sharing and caring, caring for people and the planet.
Keep Reading: