Wire Basket Storage Ideas for Every Room in the House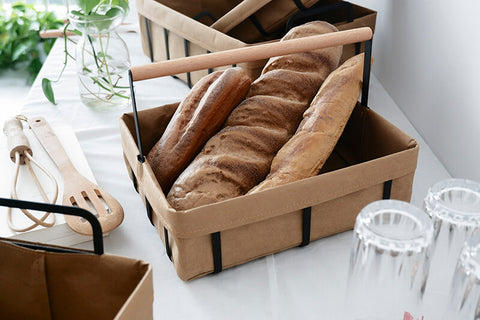 Wire baskets are one of the best storage solutions available. They can be used throughout the house to store everything from clothing to toilette paper and small personal goods. Furthermore, they're sustainable and can add a stylish touch to your home.
Wire baskets come in a variety of shapes and sizes to suit many needs. In this article, we'll cover different wire basket storage ideas throughout the house.
Why You Should Use Wire Storage Organizers in Your Home
Using a metal storage organizer is a great way to help the Earth while also adding function and style to your home. They can be used in every room of the house, and many are even environmentally friendly.
Wire baskets are made of metal and may also include wood or canvas elements. They come in round or rectangular varieties that can be used for storage in bathrooms and bedrooms or as accent pieces in living rooms and kitchens.
Regardless of how you use your wire baskets, you can count on them being easy to maintain. Dust wipes off easily with a damp cloth, and the spacing between wires allows air to circulate so that they dry quickly.
Wire baskets are also durable and can last for many years. Much of the metal, wood, and linings found in wire baskets are made of recyclable and/or biodegradable materials, and their construction can resist weight and damage more easily than plastic alternatives. On top of all that, they can add a rustic feel to any room.
How to Use Wire Baskets in Every Room of the House
With their sturdy construction and stylish, eco-friendly appearance, wire baskets can be a great addition to every room. The following are our favorite ways to use wire baskets.
Bedroom/Laundry Room
A metal basket is ideal for linen because it allows air to circulate, keeping things fresh. The holes in the framework also lets you easily see what's inside. Use a large metal basket for laundry, blankets, or bedding, or a small wire basket for things like socks or accessories.
Kitchen/Dining Room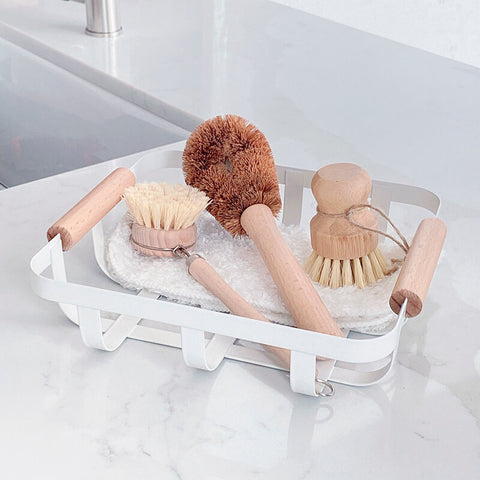 Wire baskets are a stylish way to display fruit and vegetables on kitchen counters or as a centerpiece on dining room tables. For a more utilitarian option, try a sturdy metal basket to store dishes or other kitchen tools.
Bathroom
Wire baskets are especially great in bathrooms. They allow us to keep fresh towels, toilette paper, or personal care items convenient in a way that is tasteful and organized.
Living Room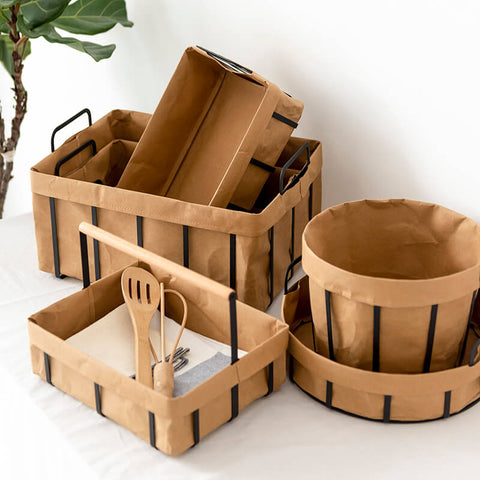 While produce looks great in the kitchen, you can also use wire baskets to display decorations or potpourri in living room spaces. A basket with an inner lining is especially great for displaying candles or pictures, or it could be used as storage for small items like remotes.
Conclusion
Wire baskets are a stylish way to organize your space and declutter your home. They are a versatile and affordable storage option that can be used in every room of the house, while their durable and natural materials also make them a sustainable and eco-friendly option.
Keep reading:
Choosing the Right Dish Drying Rack for Your Kitchen