The importance of having a shoe bench for entryway cannot be overemphasized. Without spending much time, you can quickly decide the best footwear to rock with an outfit. It becomes much easier to get ready for daily activities. A wooden shoe rack also creates more space in your room. You can clear off the untidiness of scattered shoes, letting your room appear more spacious and more extensive. High-top shoes can also be easily placed. Implementing the Top Shoe Bench Ideas into your Home
Made of sturdy metal and solid wood.
Size: 900*300*475mm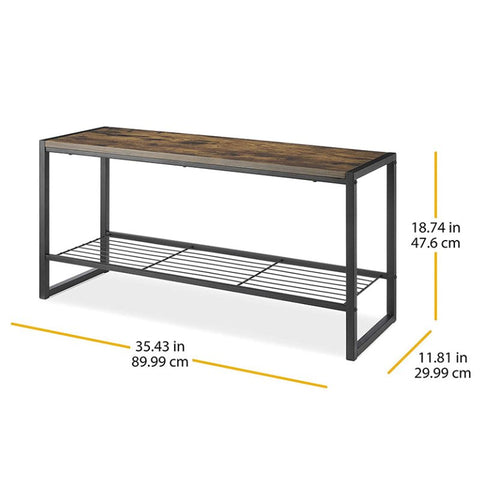 MOQ of this wooden shoe rack is 500 pcs.
Over 30 Years company with thousands happy clients over the world. GreenLiving's products out of our factory go directly to you -- a guarantee for being exceptionally attractive in both price and quality. We support local warehouse in global, offer door to door delivery service to your store. Don't hesitate to contact us, as free samples await for you!