Implementing the Top Shoe Bench Ideas into your Home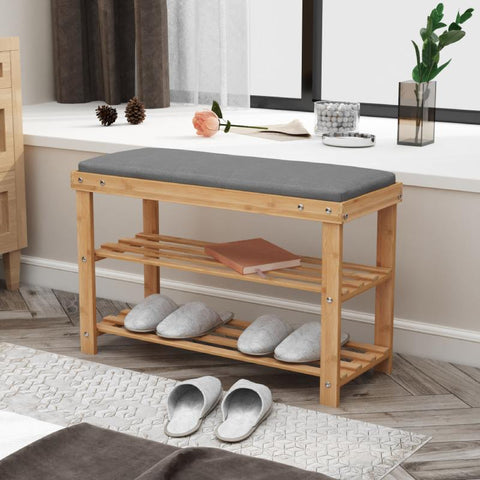 The sight of a disorganized room is usually unpleasant, especially when you have shoes lying around. It is distasteful and deprives an individual of the enjoyment of a comfy home. This is why it is essential to get a shoe bench. A shoe bench will help you organize your shoes by colors, quality, or events. They also exist in various shapes, sizes, and materials such as wood, plastic, and iron.
Why You Need a Shoe Rack
The importance of having a shoe rack in the house cannot be overemphasized. Without spending much time, owners can quickly decide the best footwear to rock with an outfit. It becomes much easier to get ready for their daily activities.
The shoe bench also makes the room neater. For instance, visitors can arrange their boots on the rack to avoid dirtying the floor. It also denotes the level of tidiness of a homeowner. Hence, you would not want to cause a wrong impression on your guests or visitors.
A shoe rack bench also creates more space in the room. You can clear off the untidiness of scattered shoes, letting your room appear more spacious and more extensive. It will also help you move around the room conveniently with no restriction.
The Right Position for Placing a Shoe Rack
There is a "how-to" guiding the placement of shoe racks. You need to place a shoe bench at a location that would not distract people as soon as they come into the room. No matter how arranged your shoe rack bench is, it should not directly face the door. Shoe racks like 2 shelves shoe rack bench with cushioned seat, is appropriate for entryway or hallway.
You can place your shoe rack on the west side of the entryway. Avoid placing it in the southeast or north directions. Also, if the entryway design tends to shift the shoe rack position toward the north or east, look for an alternative. If you place the shoe rack directly beside the door, make sure it is neatly arranged—alternatively, another hidden position in the house or outside the door.
Organizing Shoes in a Limited Space
It may be challenging to achieve an organized arrangement in a small space. Meanwhile, it would help if you got a wood shoe rack because it is easily movable, durable, and easy to maintain. You can earn a neat layout following the solutions highlighted below, even in a tiny area.
Use double-layered shelves that will allow you to arrange the shoes into sections.
You may attach a shoe bench to a tiny corner to avoid heavy furniture that will take extra space.
Attach your shoe rack bench to the wall, but let it be as high as possible.
This may sound traditional, but putting your shoe bench under the couch helps save up some space.
Get shoe cabinets with several sub-sections, especially for large families.
Conclusion
You do not need to think far before achieving the best home arrangement. A wood shoe rack is the most common, and you will find it in popular closet furniture brands like Greenliving. Check the online page, and shop for shoe benches of various sizes and designs. Meanwhile, your shoe bench vendor also determines the quality of your material and how best you enjoy it.
Keep reading:
Shower Bench Ideas: Best Shower Bench To Reinvent Your Bathroom