Top 5 Benefits of the Door Hook
Written by Flavia Marin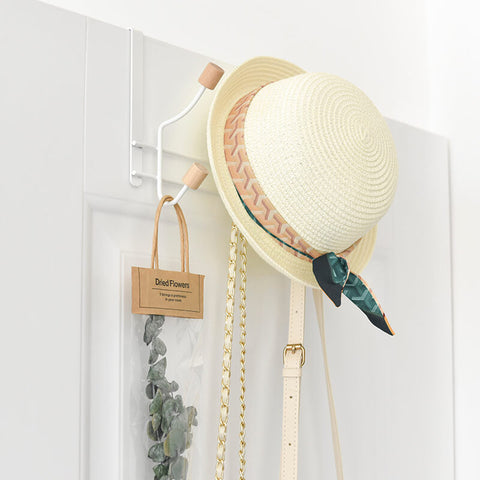 Whether you are using door hooks as clothes hangers, towel hooks, or coat hooks, the convenience that comes with this very little addition is difficult to overlook. It acts as a friend to your clothes when you can't face the bother of putting them away on a lazy day.
Adaptable and Useful
The door hook will also act as a reminder to keep your clothes off the floor, so decreasing the inevitable mess. Either if you want to use it on your bathroom, kitchen door by the entrance of your house an over the door hook will be a great choice for organizing your home.
Add Character to your Door
Door hooks give your doors an added layer of personality. If you have a door hook, it will show your visitors that you care about the little things. Furthermore, the design of door hooks you select in conjunction with the style and substance of the door, as well as your personal preference, can enhance the total work you've put into decorating your home.
Don't take Space
Door hooks, as much as they provide physical and practical convenience, unconsciously groom you. You used to pile your clothes around the room before these hooks, but after they're installed, you'll be compelled to hang them instead. They are little and take no space in your house but provide plenty of room for your clothes or towels.
Stable and Sturdy
Over the door hooks are always made from a hard material that will withstand the passing of time and the heaviness of your clothes. A great example will be this Metal Over Door Hook for Towels/ Clothes/Bags
Multiple Use
Either there is a metal door hanger a wood one or a plastic one over the door hangers have multiple uses. You can hang them in any room and deposit there items theta you most frequently use.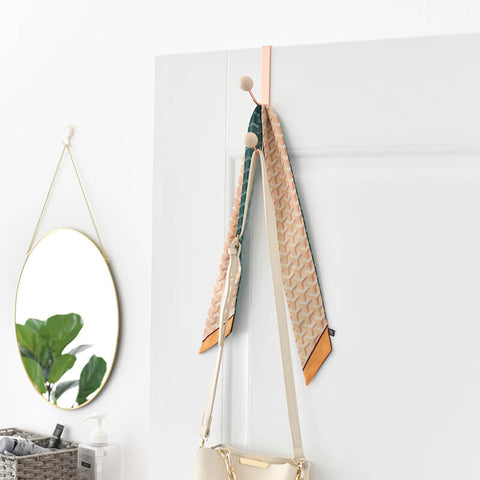 Wall Mounted Hook Benefits
This one is very useful when you have visitors. When the house is packed, a coat rack close to your entryway will come in handy. As more guests arrive, they can hang their jackets on the hooks that have been provided for their convenience. This eliminates the need for you to take the coats of your visitors and place them in a closet. Depending on your preferences, you can go with a hook rack or a larger number of single hooks.
We frequently purchase items based on their appealing appearance, only to discover later that they were a hassle and a waste of money. This occurs frequently while purchasing complex items like gadgets and appliances, as well as even simpler items like knives. Over the door hanging racks provide the same ease and assistance that they promise before purchase and continue to provide once they are put on your doors. A great choice for hanger that will bring convenience into your home is this Over the Door Hanger- 3 Wooden Hook for Bathroom.
If you would like more comfort than necessary, install door hooks closest to where you change clothes. Furthermore, if you have children, placing a door hook on their room and bathroom doors will train and groom them to hang their clothes all the time. This will teach your children responsibility and encourage them to maintain their rooms clean at all times.
Over the door hook, wall mounted hook or over the door hanging rack will bring comfort and brightness into your home while helping you to keep you're your house clean and easily organized.
Keep Reading:
Home Decor Idea: Why Do We Need Side Tables In Our Home Decor?