Home Decor Idea: Why Do We Need Side Tables In Our Home Decor?
Written by Flavia Marin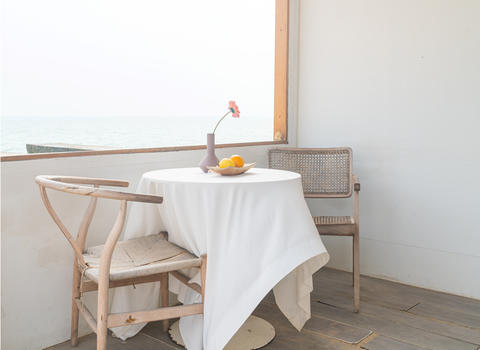 Today's interior design style combines modern room décor with practical furnishings. Whether you choose cool or warm tones, a Scandinavian, Contemporary, Minimalistic, or Art Deco interior style, the way you decorate your home reflects who you are. Combining your personal style with practical necessities is essential, and you want to feel at ease when you go inside your home. Many people overlook some of the small furnishings in your room, but it is sometimes the most significant for your comfort. You realize you need a side table when you put your coffee on the floor! Side tables are sometimes overlooked, but they are a wonderful way to bring elegance and function to a room.
Why are side tables necessary?
1. Introduce a new element to the space
The side tables were a terrific way to incorporate rich wood and just the right bit of whimsy into this space. The Bamboo White Small Side Table is a great example of that.
2. Incorporate a contemporary element
The white side table will always provide a touch of modernity to the space while also adding some vibrant white and clean highlights.
3. Add some texture
These Small Round Coffee Table/ Nesting Bamboo Coffee Table Set of 2 will be the perfect side table for the living room introducing a new texture to the room. In addition, their height and scale complement any other type of furniture that you might have.
4. Useful
Using a side table is useful and serves as a fantastic spot to store small items that you need quickly.
What are side tables used for?
Side tables are often used to place vases and flowers in a designated area. On the surface of this sculptural side table, you can add extra decorations to the area. They are also adding a modern cool look to the room and they are practical. You can put your coffee, your tea, or your book while you are relaxing in your living room. If you love to read stack books on the side table, for a stylish, intellectual look.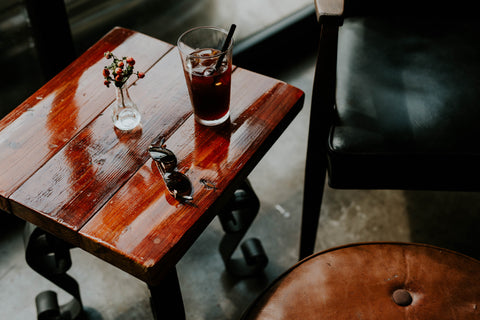 How to decorate the side table?
Side tables decorate your home but they can also be decorated for a more striking elevated look. A beautiful small green plant on your round side table will bring a fresh look to your room. Arrange three glass bottles in a triangle to create a simple but artistic look. Another idea could be to add a bolder touch to your design, and set up a "statement decoration." Purchase something that catches your eye. Finally, if you love calming scents place aromatic candles on the side table for a sophisticated look or colorful look.
Where to buy a side table?
You have many options in today's market but one of the best options that combine quality with modern design, and durability at great prices will be this bamboo white small side table from Greenlivinglife. Have a look at different styles and you will definitely find the best side table for decorating your home.
Keep Reading: