Benefits of Using Cedar Blocks in your Closets and Drawers
Written by Aisha Abimbola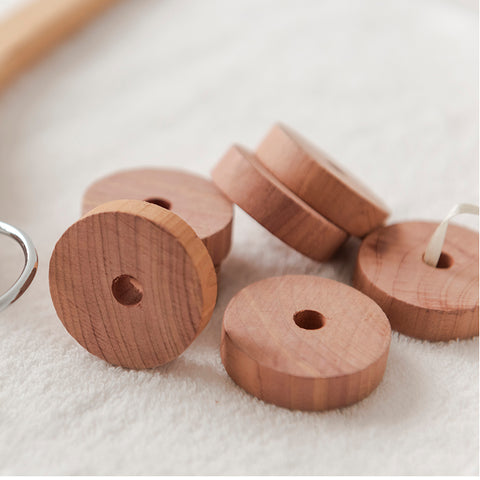 Cedarwoods originated from the European history of storing clothing items, especially for travelers. This ensures that stored goods are transported safely from one place to another. One of the primary importance of cedar blocks closet is protecting items from moths and insects. Other information about the cedar blocks closet is discussed below, which you shall find out as you read further.
What are Cedar Blocks Used for?
Cedar blocks are popular in the market, and you would not have difficulty finding one. However, the qualities vary, as well as the prices. Nevertheless, they serve a general-purpose for users, highlighted below.
Cedar blocks closet does not have an artificial chemical that exposes users' cloth to deterioration. With the natural repellent ingredients, your clothes are safe from moth destruction.
Cedar hanger is a decorative tool for your home due to its uniqueness and less selective color.
Cedar blocks are appropriate for various storage venues. It could be in your kitchen, drawer, car, and other convenient places.
Cedar blocks are highly durable and keep your clothes' shape in place.
Cedar blocks are highly reliable, adding natural scents to an old clothing material.
How Long Do Cedar Blocks Last?
How long your cedar blocks will last largely depend on the product quality. On average, a premium cedar block should last up to 2 years. However, this should be coupled with proper maintenance. One of the best ways to maintain your cedar blocks is to apply cedar oil on them, using a clean clothing material.
3 Best Cedar Blocks
It would help if you had a cedar hanger that could serve its purpose at an affordable price. Hence, the best three cedar blocks from the reputable Greenliving company are below.
Cedar Blocks Set for Clothes Storage- 10 PCS Cedar Rings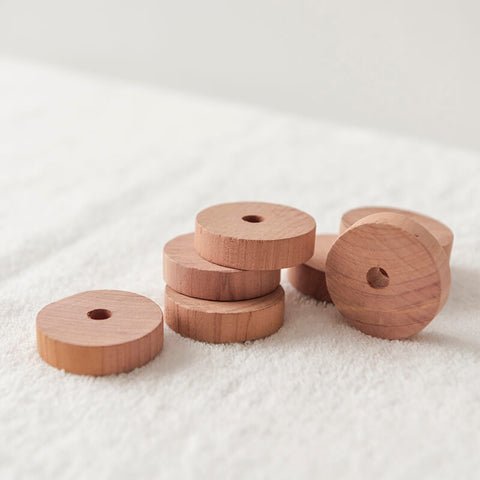 This cedar block is designed with 10 pcs cedar rings, the best option for wholesalers and retailers. Meanwhile, buying bulk cedar blocks increase the chance of earning a high profit.
Cedar Wood Chips / Bear-Shaped Cedar Blocks / Best Deodorizer for Closet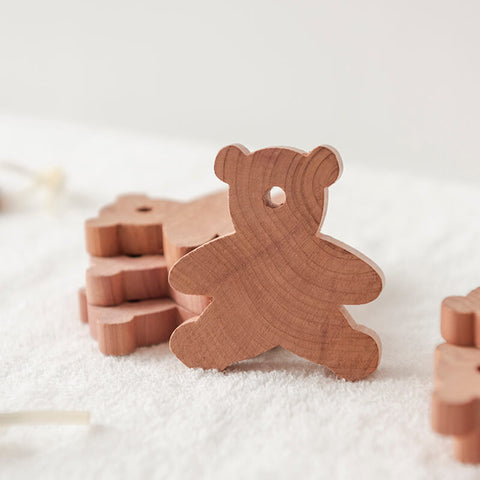 The best investment you can make for your clothes is storing them with a fancy hanger. It is a bear-shaped cedar hanger beautifully crafted in natural wood color. Creativity at its peak is the cedar wood chips.
Natural Cedar Blocks for Closet - Cedar Balls for Moth(24 PCS )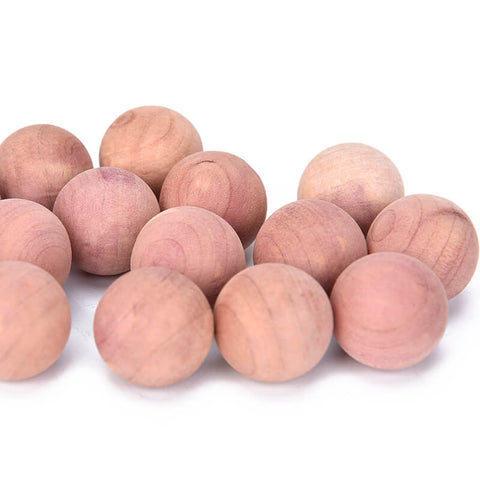 These designs are made in round shape and natural brown color. The package comes with 24 pcs balls that allow you to hang several clothes at once. Hence, you can store your clothes in a closet at once and in other vital places in the home.
Conclusion
Cedar blocks for moths help absorb unpleasant odor and moisture that could have enhanced moths' invasion. Hence, they are the perfect option for protecting your shoes and clothes from insect invasion. However, it is vital to get your cedar hanger from the top companies in the sector. The quality of the cedar hanger produced by a manufacturer largely influences its durability. Hence, reach out to Greenliving to get a premium cedar hanger today.
Keep Reading: