Why Is a Coffee Table Necessary? (Here's The Best Way To Know)
Written by Flavia Marin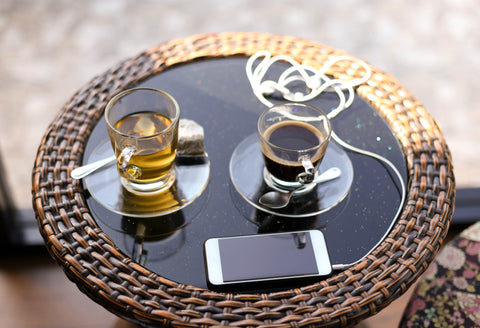 The coffee table it's the most significant element in your living room after your couch because it keeps drinks, your remote, and reading material, and provides a place to put your beautiful decorations. Every living room requires one, and we're here to help you figure out what to look for before settling on one.
In most circumstances, the optimum place for a coffee table is in the middle of your living room. The placement of your coffee table, together with the sofa, will create the backbone of the entire design of your living room plan, as well as the way you can use it. Placing your coffee table in the wrong spot may break the way the space flows.
Coffee Table Features
Coffee tables with powerful, eye-catching shapes, such as a round, pear, and triangular are examples of focal point coffee tables. Furthermore, a coffee table set can be very useful and create more storage or ornamental space.
A bamboo coffee table will add texture to your room décor and will add value and durability to your investment. On the other hand, a beautiful white coffee table will brighter up your room and bring a sense of freshness.
How to Decorate A Coffee Table?
After you've chosen your coffee table, think about accessories. You'll probably want to provide plenty of space for placing drinks or your books in a family room where you are relaxing. In these areas, a coffee table set works well since you can store books on the trays underneath while still having plenty of space on top. Essentials can be displayed, such as reading material, a tissue box, coasters, a box for remotes, a candle, matchbooks, or anything else you'll use frequently.
From a design perspective, you can easily think of a colorful fresh flower bucket or a dried lavender bundle, a family picture, or a set of statues that you bought on your last vacation.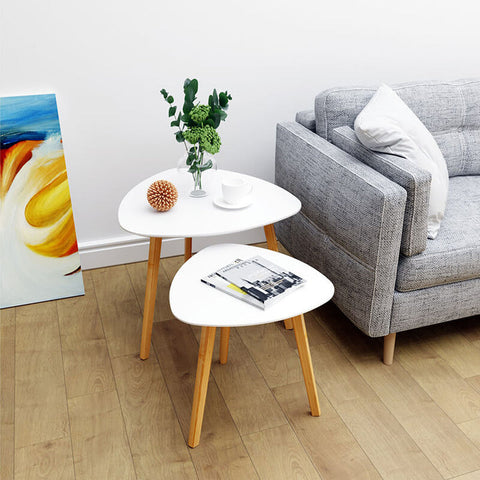 What Size Should I Choose for My Coffee Table?
When it comes to selecting a new coffee table, size is just as important as appearance. So, before you go out and buy something, there are a few things to consider.
Height of Coffee Table
Coffee tables are available in a variety of heights, but as a general rule, attempt to maintain the height of your coffee table within four inches of the height of your sofa. This is to make it easier for you to get to the table when you're sitting down.
The Ratio Between The Size of Coffee Table And The Size of Sofa
Getting this part correctly will ensure that your living room's proportions are pleasing to the eye. Although there's no need to break out the tape measure, make sure your new coffee table is half to two-thirds the size of your sofa.
If you would like to tastefully decorate your home you could check out amazing coffee table styles such as this Small Round Coffee Table/ Nesting Bamboo Coffee Table Set of 2 from GreenLivingLife.
Keep Reading:
Shower Bench Ideas: Best Shower Bench To Reinvent Your Bathroom