Why You Need a Book Holder and Where to Get it
Written by Aisha Abimbola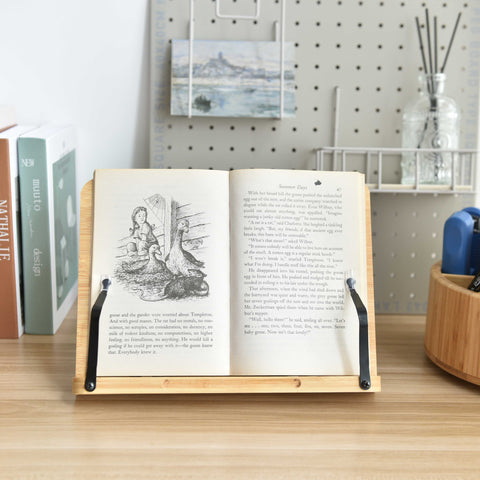 If you are a bookie or love to read, it is high time you invested in a book stand. It increases your book's longevity, inspiring you to read more. It would help if you had a robust and sturdier book holder to hold as many books as possible. You will always feel like a scholar, having your books well arranged in a book holder.
What is a Book Holder?
Book holders are shelves that help arrange books and hold your favourite books. A book holder stand also exists in various shapes and sizes. It could be a textbook, journal, or cookbook, as long as it is the information printed on paper. However, you can get lightweight book stands that quickly move around from one place to another.
Is a Book Stand Worth it?
The importance of having a book stand in your home cannot be overemphasized. It helps organize your books and keep a record of your reading activities. You can use each booking segment to group your books by monthly reading. You do not get caught up with social activities, and you lose track of your reading process.
You will also get multiple purposes from a flexible book stand. An example is the adjustable bamboo book stand holder/book reading shelf preventing myopia and neck hurt. It can also serve as a placement for reading while being converted to a printing easel. You do not want to miss out on this multipurpose book holder, which will ease your reading procedure.
Below are reasons why you should get a bookstand.
1. Essential for Every Student
It aids every student's reading, primarily by holding heavy textbooks and notes. There is a clip that holds the edges of the books to prevent them from falling. You can also use it to organize study materials, especially when you do not want to lose the materials after graduation.
2. Reading Stands for Everyone
Instead of holding your reading material in your hand, have you considered a more convenient means? This will help prevent back and neck strain and allows you to adjust accordingly. It also helps to position people better, especially when transcribing notes.
3. It Can Serve as Clipboard
Do you want a portable notepad you can move around? Then, consider using a book stand as a clipboard. Professionals can also use it when needed to record observations or requirements.
4. Improves the Health
Health is a critical thing you should highly consider, and you can implement this in your reading habit. A poor reading position can strain the eyes, causing sight problems. Hence, you can prevent this by placing the books correctly. It also helps to avoid mental and physical stress.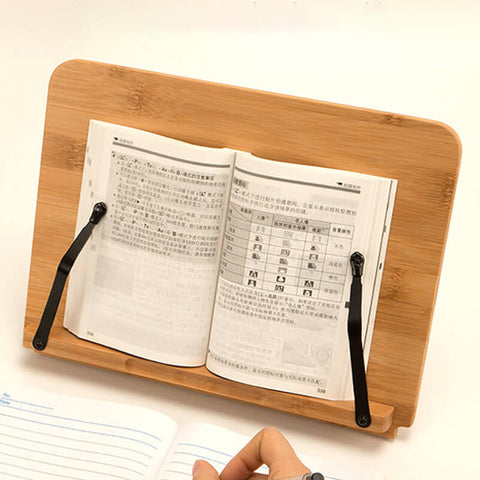 Where to Buy a Book Holder?
In conclusion, you would not have issues locating a book holder provider near you, but confirm they provide reputable services. Therefore checking previous relationships with past and current users is essential. It will help to determine if you can form a long-lasting relationship with the brand or not. Also, make sure to buy your book holder stand from a company with various designs, such as Greenliving. This will give you more options to choose from. You also want to compare the market prices to confirm you are not getting less value than the amount you pay for.
Keep Reading: