4 Common Ways to Build a More Sustainable Wardrobe
Written by Aisha Abimbola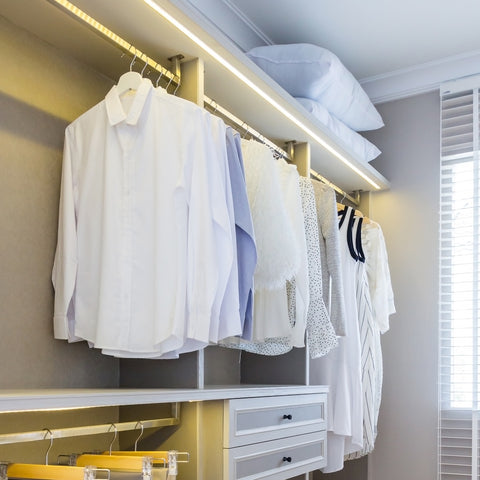 A wardrobe is one of the necessities in the house. Hence, there are usually many wardrobe orders for many suppliers. Since closets are present in almost every home, humans can maximize them to contribute to a sustainable environment. Sustainable materials have long durability and are not prone to rot or decay. You can maintain an eco friendly hanger with the correct information. Read this article further to discover the necessary steps to take.
What is a Sustainable Wardrobe?
A sustainable wardrobe is made with materials that do not threaten the environment. It also comes with sustainable equipment such as an eco friendly hanger. Hence, a wooden coat hanger will not affect the clothing material. This also helps to prove that fashion can contribute its quota to saving the planet.
4 Basic Steps in Achieving a Sustainable Wardrobe
Beyond using wooden closer tools, you need to maintain the product continually. Hence, you can achieve a sustainable wardrobe through the following process.
Organize your Cloth Appropriately
You need to understand that organization is vital in maintaining a sustainable wardrobe. If you have a hanger for pants, you want to arrange those you often wear in the most feasible position. You can also put your clothes in piles and set them into various categories.
Chose Quality Products
If you are searching for a wooden cloth hanger, you need a highly durable product. You can get a natural and elegant wooden hanger with a stylish design. The body is smooth, with the metal hold flexible, allowing you to twist it around easily.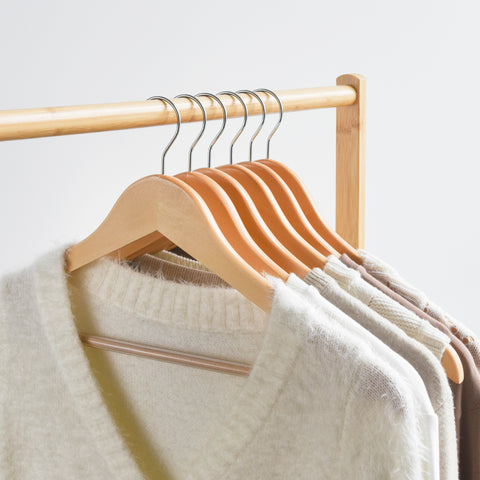 The design from Greenliving is innovative and popular. It has a u-shaped curve at the edge, contributing to its aesthetic value. The shaped edge also helps hang clothes with tiny hands without losing their form. Pants and another choice of clothing can also stay on the hanger without the user worrying about squeezing out. It is the perfect option for every closet, serving multiple purposes. Watch more about the aesthetic design here.
Take Proper Care of your Clothes
Your wardrobe is an investment, including the clothes you arrange inside. You may need to cross-check your clothes for proper instruction on the maintenance. Also, do not use a wooden coat hanger for every piece, such as sweaters. Hence, it is best to fold the materials to prevent them from stretching. Meanwhile, the premium wooden hangers with a 360° swivel hook and cut notches are a perfect choice to enhance flexibility. You can quickly swirl the hanger around while hanging your garments.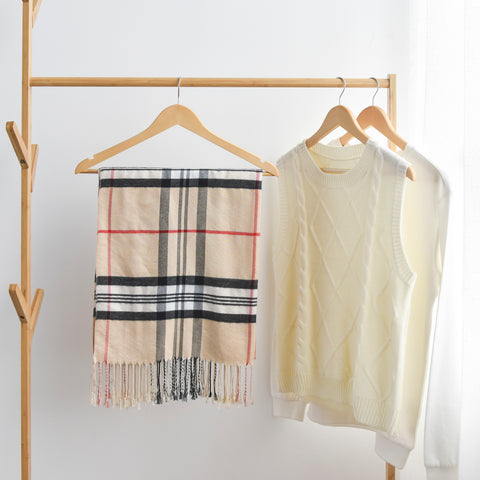 Always Fix or Recycle your Old Garments
It is not bad if you have some clothes you no longer feel comfortable wearing. However, make sure to recycle or donate unused clothes instead of disposing of them. This is also a show of support for environmental sustainability. Leaving worn-out garments in your closet may affect their sustainability. You can watch some DIY videos on YouTube on fixing a torn dress.
Conclusion
You can successfully build a sustainable wardrobe by gathering apt knowledge. You do not need a stylist to improve the comfort and durability of your garments. If your clothes are highly maintained, you can later resell them at a reasonable price. Hence, the importance of wardrobe sustainability cannot be overemphasized.
In contribution to this, Greenliving has a hanger for pants of several designs. You can shop there for your eco friendly hanger at a reasonable price.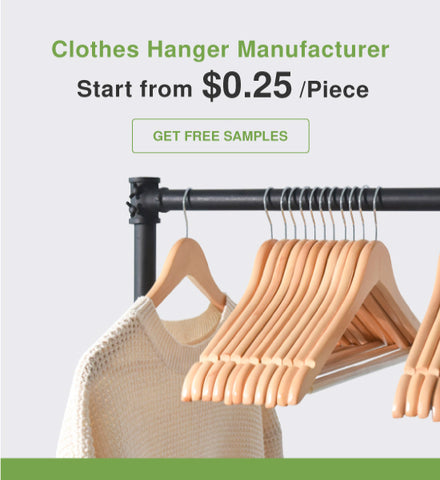 Keep Reading: