The Top Five Closet Organization Ideas You Should Know
March. 16, 2022 |  Written by Aisha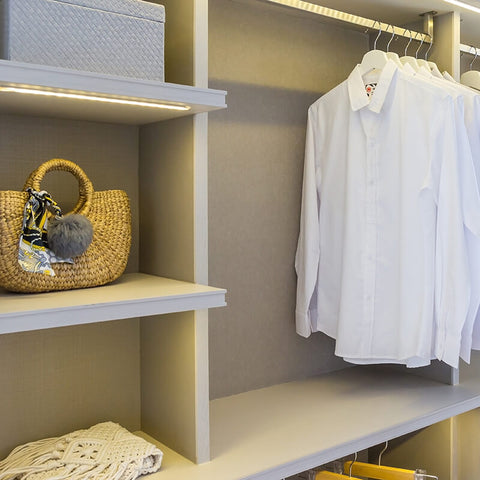 If your closet has been untidy these days, you need to implement the right ideas or strategies that work. You need to understand the best model that works for you, including timing and arrangement. For instance, some people may prefer to fold into two layers, while others prefer three. Also, your closet organization is neater when you arrange clothes based on occasions. It becomes easier for you to select suitable cloth for an outing or event. If you can follow the organization's ideas below, you would not need to spend much money before achieving the best result.
Do Proper Downsizing and Declutter
This is similar to a pre-arrangement process. You lease out any item you are not using again to create space for others. It makes the arrangement process easier. For instance, you can move large suitcases and vacuums to the garage or guest house. If you have seasonal items, you can also store them separately until they are useful.
Create Separate Zones in Your Closet
If your closet does not have its divisions, it is high time you've defined the space. You can put your favorite wears in one section and the less favorite in another area. You already know the accessory or clothing category whenever you purchase new items. You can further subdivide the closet into colors if you are a visual organizer.
Install Drawer and Shelving
Drawers and shelvings allow users to segregate clothing into subdivisions properly. You can find linen closet organizers like a fabric closet underwear organizer. Typically, a closet organizer wholesale should provide different drawers for various clothes. This makes it easy to place your clothes on shelves. It is easy to install your shelf, or you read the guide or instruction contained in the company's manual.
Get Additional Clothes Rack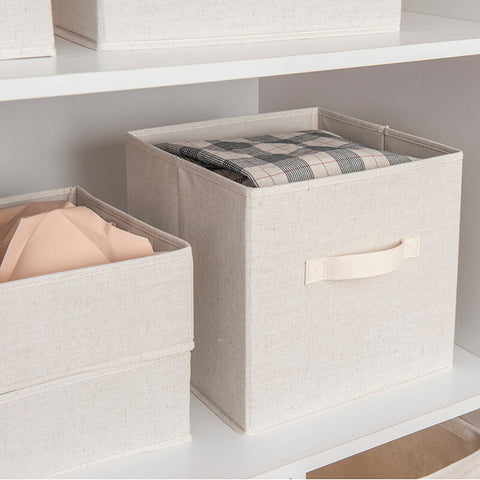 If your closet is not big enough, you can get linen cloth organizers. Fortunately, Greenliving has several options, including open-top foldable fabric storage. It is suitable for enhancing proper arrangement before placing it inside your closet. If your cabinet is tall, you can set the additional rack at one end of the room. However, if the closet is shorter, the stand can be placed directly beside it. This will give an assumption of a larger space. I
Do Not Forget Your Shoes!
Many people are quick to neglect the shoe section when tidying the wardrobe. Meanwhile, any slight disarrangement from here can disfigure the closet. Understandably, footwear occupies quite a lot of space, but you can clean them by raising a shelf or rack. You can also implement some DIY shoe stocking bins. Also, implement some DIY techniques to minimize the expenses on closet organization.
Conclusion
Your closet organization is incomplete if you do not make provision for waste disposal. Usually, a reputable close organizer wholesaler has inbuilt disposal that comes with it. However, this largely depends on the manufacturers' creativity. If your closet does not have it, you can place a mini trash bin or can at the other end of it. This will urge you to always keep things in place and tidy. Contact Greeliving to get any drawer or cloth shelf of your choice.
Keep reading: