Factors to Consider When Buying a Wooden Serving Tray
Written by Aisha Abimbola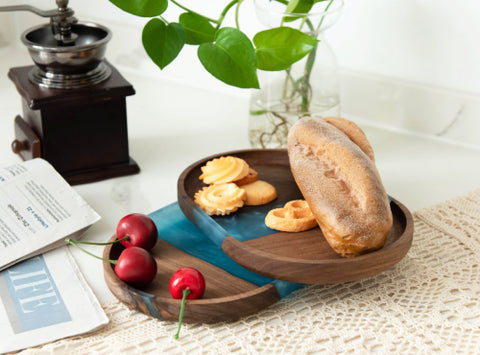 Every home needs a serving tray due to its versatility in carrying out the tasks required. It also helps to serve food and drinks when organizing a home party. However, these serving trays are made with different materials. A wood serving tray is the most durable and eco-friendly of all. Beyond being a food tray, it can also hold candles, complementing the home's natural scent. Knowing that a wood serving tray is essential, what are the factors to consider when buying one?
The Wooden Material
Although wood has high durability, its choice also influences its shelf life. Wooden trays are made from different plant sources, so you must decide on the type of wood you want. Olive woods are one of the highly durable types in the market. A perfect example is the olive wooden round tray with blue resin. You may want to consider other wood types, including bamboo, mango, Sheesham woods, etc.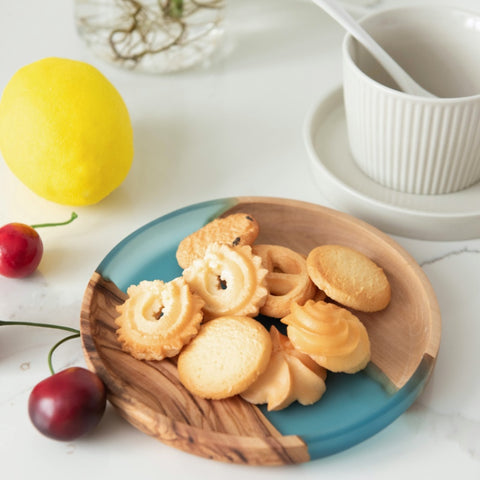 The Wood Size
The purpose of using a wood serving tray will determine the size suitable for it. A round wooden tray is made in different sizes to meet the needs of various people. Hence, your food tray should accommodate the foods and drinks you place on it. However, avoid overloading your tray with objects, which may reduce its shelf life.
The Wood Style
Several wooden tray styles are available online, so you must decide the wood design you want. Seeing several design options with no prior plan or preference may be confusing. A serving tray could be oval, rectangular, circular, or flat. Whatever style you choose must be as strong as the oval black walnut wood serving tray. It allows you to serve with heavier substances, such as your ceramic tea cup.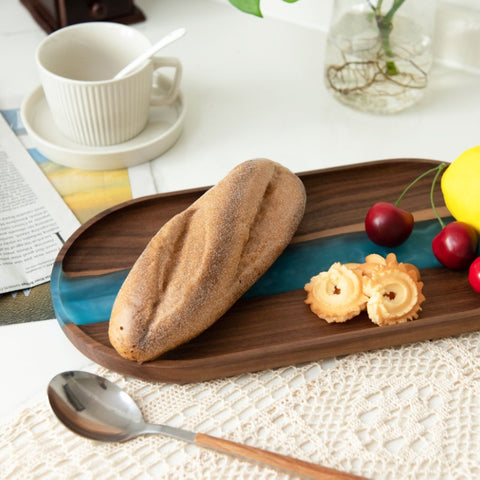 Cost of the Serving Tray
Cost is an essential factor to consider before choosing your wood serving tray. You want to ensure it fits into your budget—the Greenliving designs made with resin cost as low as $29.90. The exciting part is the aesthetic value of the resin. It is a unique design you will hardly find in most stores. They are made from olive woods, which allows the resin to portray the sky and ocean waves. It is also a high-quality tray that can fit perfectly into any house design. Since cost is a huge factor, you need access to various designs to compare prices. By doing so, you have wide available options to choose from.
Conclusion
Apart from homes, a wood serving tray is also essential in hotels and restaurants. It may be pretty challenging to work with an inappropriate tray. Hence, every professional must understand the necessary factors influencing their buying decision. The abovementioned factors are critical and contribute to how much you enjoy your wooden tray in the long run. Having understood these factors, you need to purchase a reputable brand. Greenliving wooden trays are designed with resins, promoting their aesthetic value. Visit the website if you want this unique item in your home.
Keep Reading: