How to Organize Kitchen Cabinets and Drawers?
Written by Aisha Abimbola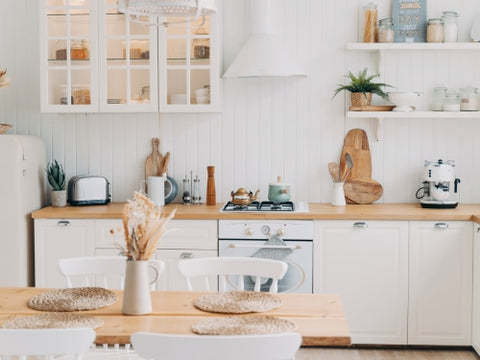 It is always a pleasant sight with an organized kitchen cabinet and drawers. Cooking and cleaning will be much easier, leaving a welcoming feeling on every guest. If you want to learn how to organize kitchen cabinets, you are at the right place. It is not achieved by rocket science, but some helpful tips will be discussed in this article.
Categorize your Kitchen Item
The first step is to arrange your kitchen item based on purpose, necessity, size, or similarity in function. The most important is to make sure your frequently used items are not far-fetched. Put unused items at the father or deeper part of the sections. However, they can be at the front if you have enough space to accommodate them. Also, make sure to trash unused items instead of keeping them around. This prevents the items from occupying unnecessary space.
Organize by Frequently Use
This is one of the most critical ideas of all the tips for kitchen organization. As explained above, you must consider mostly-used items before barely used ones. However, avoid overloading a particular section with excess items. You can split some into the closet while the others stay in the drawers. It would help if you also got kitchen storage organizers that match your requirements or needs.
Declutter Kitchen Drawers
The premium adjustable wood kitchen drawer organizer for silverware is divided into several sections. They are built to store several kitchen utensils. The drawer is made from quality bamboo material, not prone to moth growth. However, clean any wet kitchen utensils before putting them in the drawer. When you use a kitchen drawer with dividers, it is much easier to segregate your tools. It would help if you were intentional about the arrangement, to be a pro in knowing how to organize kitchen cabinets.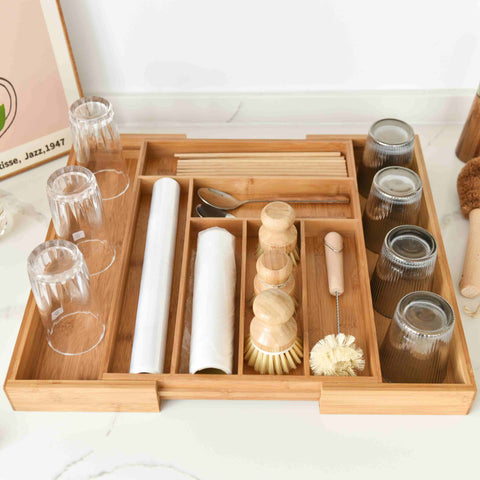 Use Multipurpose Kitchen Drawer
A multipurpose kitchen drawer is the best solution if you are wondering about your kitchen arrangement. It helps keep multiple items together and allows you to arrange your utensils quickly. If your kitchen items are not together, it could discourage you from cleaning and even makes cooking more challenging.
The premium wood ziploc bags organizer function in a multipurpose kitchen drawer. A wood ziploc bags organizer makes the arrangement neater. It is made with premium bamboo, a water-resistant material. Hence, you can rest assured that your closet will be less messy.
Other Useful Storage Ideas
Kitchen storage organizers exist in different types, and their importance cannot be over-emphasized. However, you need to know how to use them appropriately. Apart from the above ideas, below are other helpful storage ideas you should know.
Build a shelf in the kitchen for cutleries and kitchen dishes.
Use a kitchen drawer that gives space to arrange container lids.
The trash storage can be kept in the lower part of the cabinet.
Pour sachet spices into their containers before placing them into the drawer.
Use wooden items which are easy to clean and maintain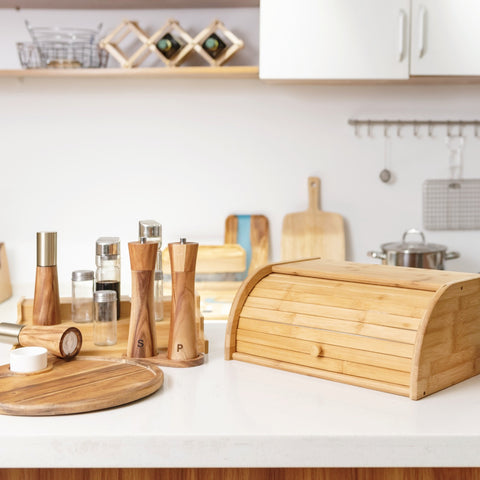 Conclusion
All the tips for kitchen organization discussed above are helpful in traditional and modern homes. The end-point of every kitchen arrangement should lead to stress reduction. Hence, if you have to stretch your hand the extra mile before getting an object, you are not getting it right. You can check Greenliving's website for kitchen storage organizers of different types. This variety of options increases your chance of choosing the best product.
Keep Reading: