How to Transform Your Bath into a Spa
Written by Aisha Abimbola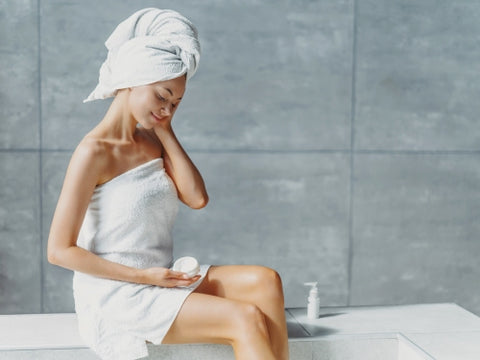 A spa is a more personal space than the gigantic interior you may have watched on the TV. If you imagine yourself and desire an aesthetic spa space, you can achieve this in your bathroom. Your bathroom can give you the luxury you want without losing its functions. This guide has all the bathroom ideas with the tub you may need.
Investing in Entertainment
Entertainment is relative to different people, so you need to consider your most preferred form of entertainment. Is it a book or an artist? Make sure you have it on your wooden bathtub tray. Relax while you delve into the moment. It would help if you also had the luxury expandable bamboo wood bathtub tray to support your book. It is transforming and allows you to enjoy your moment.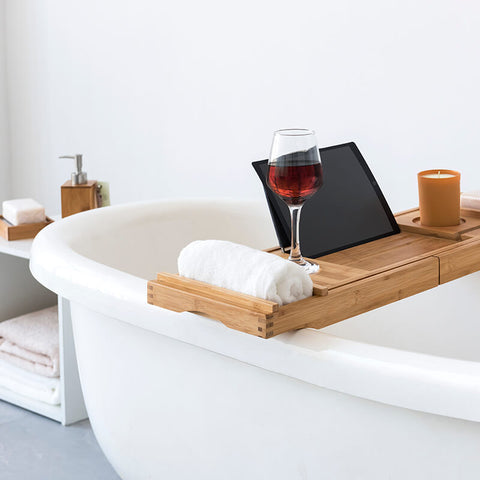 Use Long Handle Body Brush for Deep Cleaning
The soothing feeling you get at spas is mainly because of the quality body brushes for shower. A quality body brush improves blood circulation and heart regulations. The durable and eco-friendly extra-long bamboo handle body brush is ideal for wet and dry brushing. Make regular movements on your body with the long handle brush, and do some exfoliation.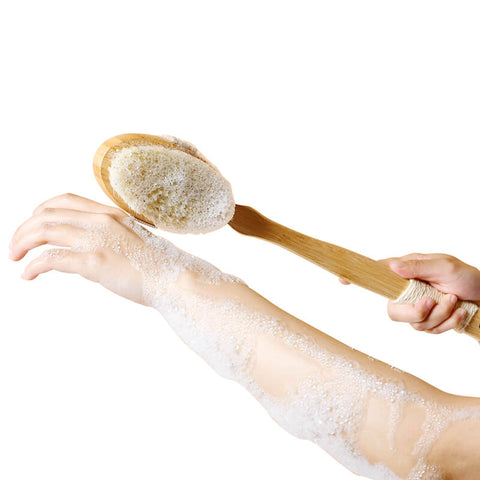 If you are suffering from any skin disorder, you need body brushes for shower that is made with bamboo. You can gently avoid the inflated areas in your body with a soft body brush. Also, the brushes with long wooden handles allow you to easily reach every part of your body, including your lower back region.
Exfoliating Your Skin with Shower Gloves
Your experience is incomplete without exfoliating your skin. Your body deserves all the royal treatment it could get. A shower brush for body is best done with the exfoliating shower gloves - Eco ramie bath mitt. They are cheap and quickly form a lather to wash off the dirt without leaving any traces. You can get wholesale for your friends and family. It relieves them of finding another shower glove when they want to enjoy the spa experience again.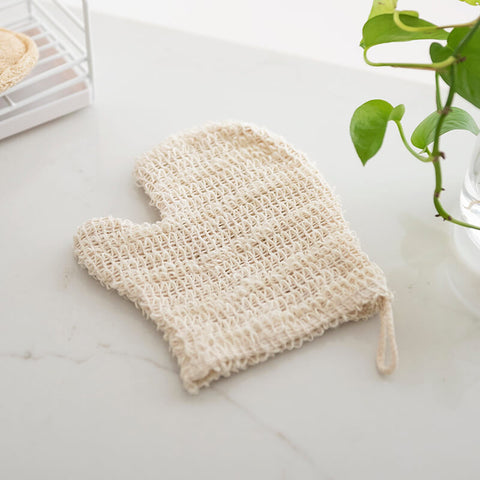 The plastic bath puff can be annoying, so you need a natural alternative. Shower gloves made with natural ramie are best for almost every skin type. If your skin reacts to it, it is hyper-sensitive, and you may need to visit a dermatologist.
Massage your Hair with a Hairbrush
People barely focus on their hair when applying body brushes for shower. Meanwhile, the hair is an integral part of the body, which requires extra care. You can place your brush on a wooden bathtub tray to easily access it for hair treatment.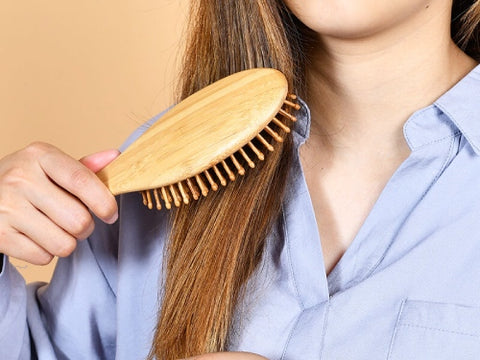 The natural wooden paddle hair brush massages the scalp gently without causing any discomfort. This is what you need if you want to enjoy the same level of gentle touch and feel you get at spas. A quality hairbrush keeps the hair healthy and helps remove dandruff and other unwanted substances.
Conclusion
Bathroom ideas with tub may seem impossible to achieve shower experience, but the information above has proven otherwise. You can relieve body stress by not necessarily stepping outside. More so, staying indoors and enjoying the beauty of your aesthetic environment is more cost-friendly. A wooden bathtub tray, shower brush, gloves, and other necessary materials can be obtained from Greenliving. Visit the website, and order your affordable and eco-friendly products.
Keep Reading: