The Best Green Gift to Get a Dad that Loves Cooking
Written by Aisha Abimbola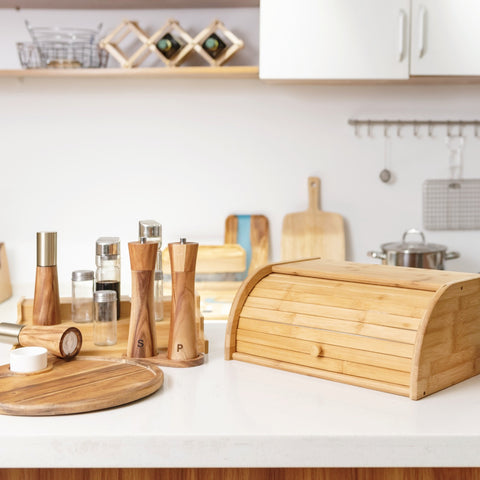 Does your Dad love cooking? Support his desires by giving him eco-friendly kitchen equipment. It is high time you scaled your gift games and looked beyond the popular gifts. Trending items are usually of lesser value, especially with a typical design. Hence, wooden material is a sustainable gift with unique value. They are referred to as eco friendly gifts because they pose no threat to the green environment.
1. A Wooden Salt and Pepper Grinder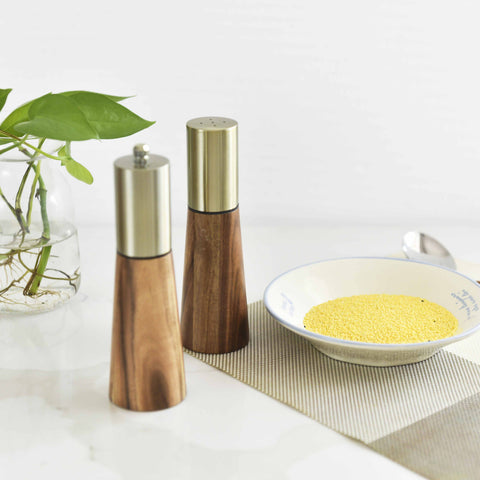 The acacia wooden salt and pepper grinder with a wood stand is the perfect gift for cooking. The pepper grinder is more durable and even used in restaurants and parties. Hence, its usefulness is not restricted to the personal kitchen only. It is also the best unique father's day gift for men with a cooking career. Men rarely get this act of love, so that it will be your father's most fabulous, thoughtful idea.
2. A Wooden Bread Box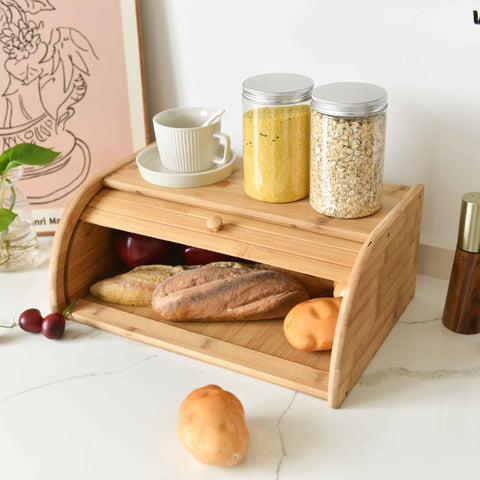 Instead of leaving bread crumbs to linger around the kitchen, an organic large wooden bread box with roll-top cover can help put things in order. The wooden material also makes it easy to clean and maintain. You are sure the wooden bread box will last for a reasonable period due to its high maintenance. It is a sustainable gift that every father who loves to cook deserves.
3. A Wooden Cheese Board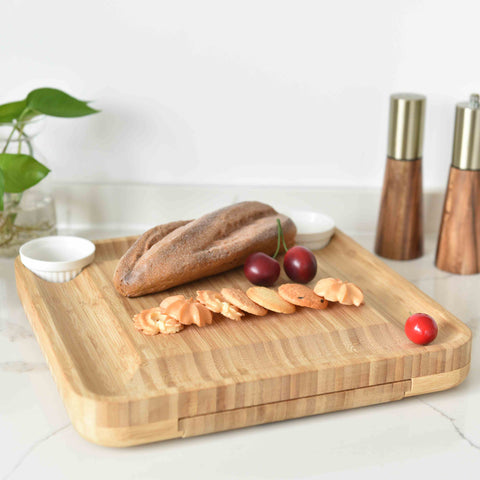 Cheese is a common item on almost every food menu. Hence, you can expect your Dad, who loves to cook, to include cheese a lot on the food menu. It consists of the kitchen aesthetic by serving as a working surface. The wood cheese board set design is also exquisite, especially with its 4 stainless steel knives. Also, it is better than its plastic counterpart because of its sustainability.
4. A Wooden Kitchen Utensil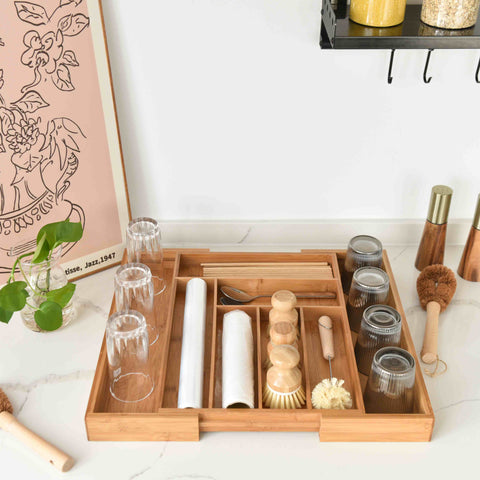 Without doubt, this affordable drawer organizer is a must for kitchen, bathroom, bedroom, living room, and office, to make your home and work space clutter free and neatly organized. Made of organically grown bamboo, with beautiful craftmanship, this wood storage drawer complements nature inspired décor, rustic farmhouse, and high end home furnishings. Save father's time for organizing, or searching.
5. A Wooden Ziploc Bags Organizer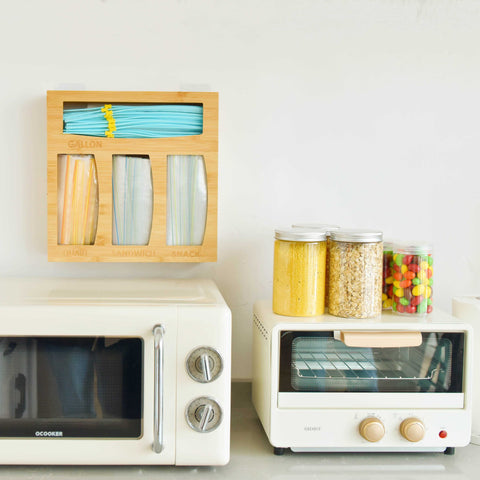 A durable bamboo wooden ziploc bags organizer is a unique Father's Day gift that is not trending like many other items. It helps to organize things in the kitchen without misplacing them. This is the best gift you could ever get for a father who loves to cook. It relieves cooking stress and improves presentation quality. This bag organizer is made with wooden material, which is highly sustainable and environmentally friendly. It can be used as many times as possible without losing its value.
Conclusion
The green gift ideas mentioned above are the solutions society currently needs. It is a gift for cooking that promotes green nature. Fathers who understand the environmental needs will value wooden kitchen items more than their ceramic counterparts. Meanwhile, it is best to understand your father's taste so that you can select the best option among others. You can also visit Greenliving collections for more gifts for cooking ideas of your choice.
Keep Reading: