Top 4 Kitchen Storage Ideas You Should Know
Written by Aisha Abimbola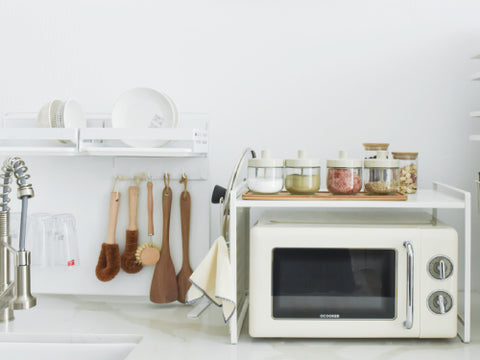 The kitchen is an integral part of the home, which needs intentional and detailed arrangement. The kitchen needs to be in order, so family and friends can share some bond during cooking preparation. Whether you have a small or big kitchen, you can keep it neat with product organizers. Hence, this article has compiled exciting kitchen storage ideas to help keep your kitchen items safe and in order.
Reconsider How to Store Spices
This is one of the vital kitchen storage ideas for small spaces. Spices may seem to occupy only small spaces, but they can mess up everywhere if you pay no attention to the arrangement. Understandably, you want to keep every spice you could lay your hands on at the store. However, it could get messy when they are in excess.
You can discard expired spices rather than leave them in your kitchen. Hence, you should consider other alternatives to store your spices. You can use the 3-tier bamboo wooden spice rack organizer for the cabinet to sort out your spices in their categories. Doing so will make it much easier to pick the spice of your choice during meal preparation.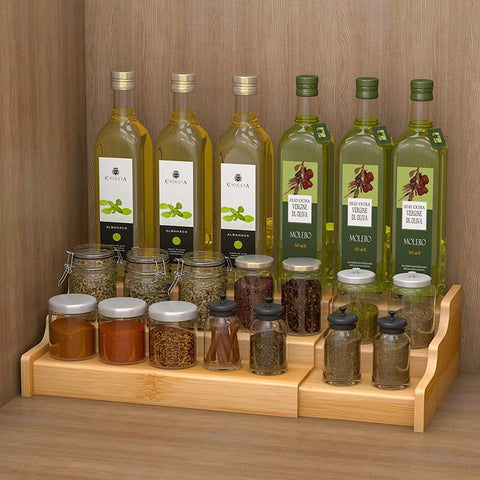 Store your Fruits in Wire Baskets
Fresh produce like fruits and vegetables can lose moisture and dry up without proper storage. The purpose of wire baskets is to gather these products and contribute to their longevity. Interestingly, wire baskets are versatile and ideal for several other places in the house beyond the kitchen. It can be used in the dining area, the bathroom, and the home office. You may want to consider the Greenliving modern metal basket. It is an excellent way to improve your home aesthetics. You can put all types of fruits and vegetables therein.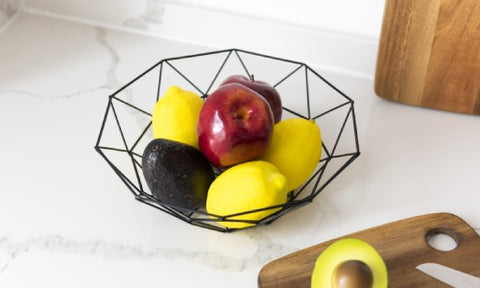 Tidy Up Utensils with Drawer Organizers
Using a drawer organizer, you can place your kitchen essentials into different categories. This storage idea will help you to achieve a premium kitchen storage organization. It will also increase the time and tempo you get things done. Using a drawer organizer will help to put your utensils in order. You can have a corkscrew section, then another section for your cutlery. It will also be much easier for guests to identify cutleries in your kitchen. To implement this storage idea, choose a premium organizing product. A perfect example is the decorative wooden desk organizer for drawers.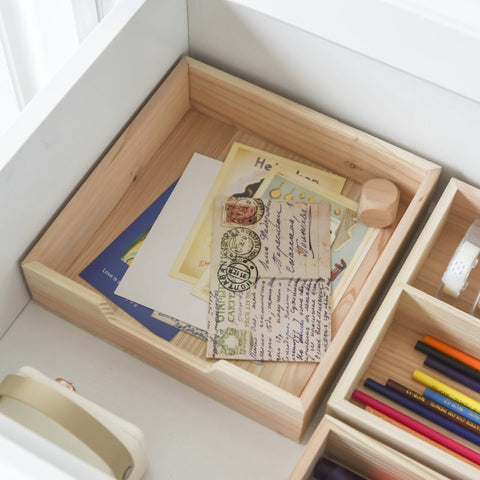 Sort your Clutter with Boxes
If your kitchen items seem to be everywhere, this is one of the numerous tips for organizing a kitchen. Sort your things inside boxes, and identify the ones you would like to throw away. However, do not pollute the environment, but recycle your glasses and plastics. You can even choose to give some of these items to the less privileged, in case you do not want to waste them.
However, be firm in your decision to avoid keeping useless things around. Thus, a selected wooden storage box with a handle is perfect for your kitchen and general home arrangement. The handle will make it easy for you to move the storage box around. Hence, this contributes to the ease of usage around the kitchen.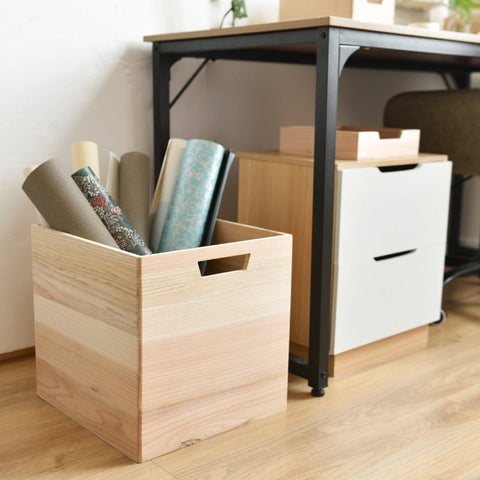 Conclusion
Understanding how to organize the kitchen makes implementing the ideas you learned easier. Fortunately, you can get your kitchen organizer at a pocket-friendly price from the reputable brand; Greenliving. The items there are lightweight and versatile. Thus, you can put them in the office, bathroom, and even your work desk. Every interested person should endeavor to buy in bulk since there are chances of purchasing at a reduced price. Check the Greenliving website and place an order of your preferred choice.
Keep Reading: