Exciting Ways to Use your Pegboard
Written by Aisha Abimbola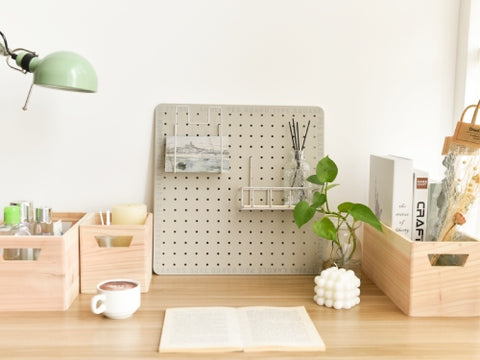 A pegboard is a versatile tool that is needed in many settings. You could use it in your kitchen, office, closet, bathroom, and other spaces. The primary purpose is to help you organize your items without losing them. Although pegboard is widely available, not every user gets it right. It would help if you learned how to use pegboard to enjoy its performance. Read this article further to discover exciting and helpful tips.
Using a Pegboard in your Kitchen
Do you know your pegboard can serve as a backsplash in your kitchen? Being able to achieve this will create more storage space in your kitchen. This particularly applies to people who lack a closet or drawer in their kitchen. You can hang your frequently used items on the pegboard for easy access. Interestingly, using a peg board for wall has become much easier, with several available information online. You can read up on the DIY recommendations.
Using a Pegboard in the Office
It could be messy seeing your stationeries lay helplessly in your office. You can upgrade to an easy-to-use alternative that allows you to access your crafts. To ensure proper documentation, use the pegboard to organize desk supplies. Meanwhile, a drawer is a traditional form of office storage.
Using a Pegboard in your Closet
Knowing how to use pegboard extends to other storage materials. Even though you have a closet, you can make your items appear neater and more orderly with a pegboard. It also helps when there is not enough storage in your closet. You can fix the peg board for wall, serving as a medicinal holder.
Using a Pegboard in your Bedroom
There is no limit to how much fun you can have with a pegboard in your bedroom, especially with the square pegboard organizer. The bedroom is often personal, so you want to customize the pegboard appearance to your taste. You can achieve a decorative space while the pegboard serves its purpose. It could help hold clocks, plants, or art.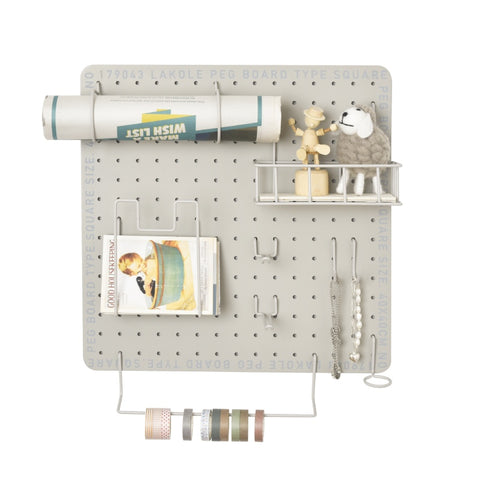 Choosing Complementary Accessories
Fortunately, pegboards are not hard to store, primarily when you use the pegboard organizer. If you are an art lover, you should pay more attention to complementary accessories. Hence, store these accessories properly as you hold the pegboard in its organizer. The metal mail organizer is ideal for keeping your pegboard, especially in office spaces. In most cases, it determines the outcome of your interior arrangement.
A perfect example of valuable accessories is the modern hook hanger. This hook hanger can be used to hang your books and essential files. This makes your items more accessible, giving you extra space to store other items. It does not create excessive extra space, and you can quickly move it around.
Conclusion
Since you know how to use pegboard, you will make the best buying decision. Your buying decision is strong enough to influence how you enjoy using your pegboard. Hence, you need a durable and highly reliable material. The products from Greenliving are easy to install and versatile. They are beautifully designed to improve the space's aesthetics. When you check the brand online, you can access other information you may need and how to place an order.
Keep Reading: