Hangers That Last For a Lifetime: Why Wooden Hangers Are a Worthy Choice?
Written by Flavia Marin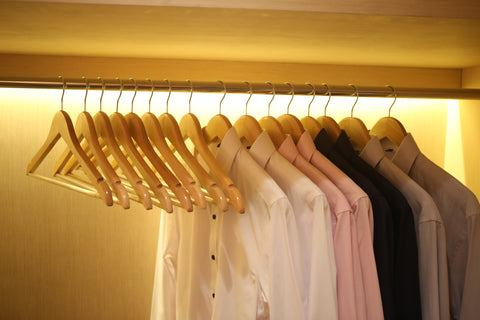 We love clothes but do we take care of them properly? When items and valuables are placed in storage, they can become an afterthought. Although most people try their hardest to keep their storage facilities organized, they frequently overlook the greatest ways to keep everything in tip-top shape. This is especially true for clothing, which is frequently placed in a box or container.
If this describes you, you should think about the many advantages of premium wooden hangers for clothes. The best wooden hangers are more robust and dependable, making them ideal for protecting your clothes. In addition to their opulent appearance and unsurpassed durability, wooden hangers can provide a slew of other advantages.
Why do we choose wooden handers instead of plastic ones?
If you are looking to reorganize your closet, great idea will be to buy wooden hangers in bulk as you can save money and have a planet of hangers to arrange your entire wardrobe. Your delicate garments, heavy jeans, and your business suits will be arranged and look great on some of the best wooden hangers on the market from Greenlivinglife.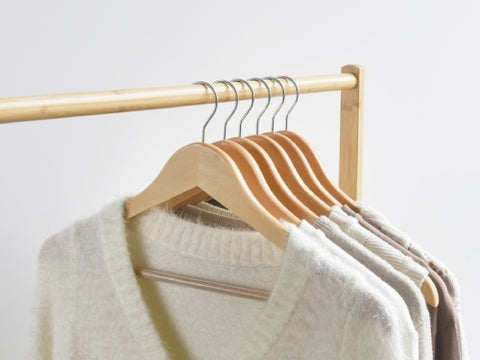 Plastic hangers do not support a lot of weight as they are not designed that way. Weight restrictions apply to even premium plastic hangers. Under the weight of a heavy jacket or winter coat, the arms can shatter or bend. If the arms break off, the garment will either slip off the sagging, bending plastic arms or hang by the stub of the hook. Plastic hangers are not environmentally friendly either and the process of recycling plastic results in pollution.
Why choose sustainable wooden hangers?
1. Wooden hangers are durable
Wood is one of the most durable natural materials. Wood hangers can endure the weight of heavy winter clothing for an extended period of time. They aren't prone to snapping, warping, or twisting. Wooden hangers are also the only hangers that will not droop or bend over time. As a result, you won't have to change them as frequently as you would otherwise. Choosing durable wooden hangers for clothes serves as a stable basis for your clothes, allowing you to extend their wearability.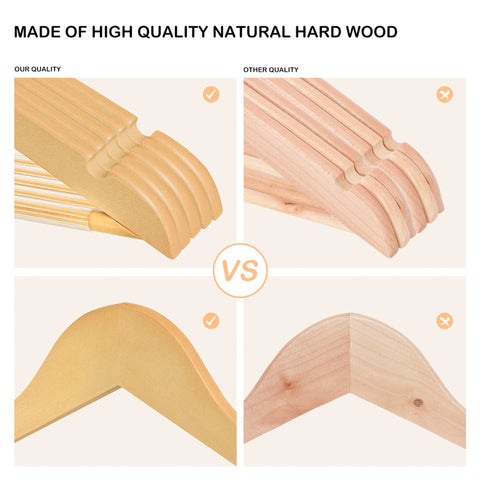 2. Wooden hangers are protecting your clothing
Wood hangers help you find what you're looking for by keeping your items evenly spaced. They keep your garments from getting snagged, wrinkled, squashed, deformed, or worn from rubbing against each other. The nicest part is that you won't be stressed out when you wake up because you haven't found anything to wear in your closet. Everything will be visible, well-organized, and wrinkle-free from now on. For an even greater experience, place a bright light inside the closet door. Your clothes will last longer, and you will be able to appreciate them as you should as if they were brand new.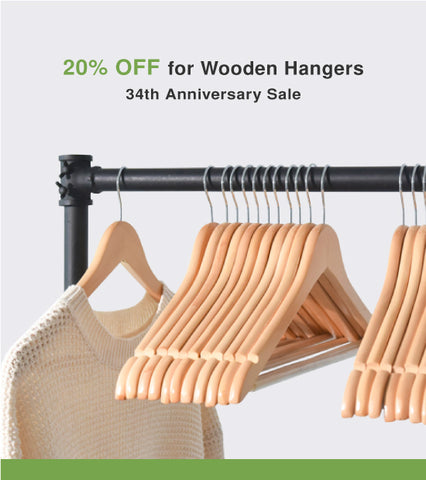 Conclusion
Wooden hangers are available in a different range of colors, finishes, and prices. Shopping for wooden hangers in bulk from GreenLivingLife is a cost-effective way to receive high-quality hangers at a low price.
Keep Reading: