Benefits of Loofahs to Every Individual and Societal Groups
Written by Aisha Abimbola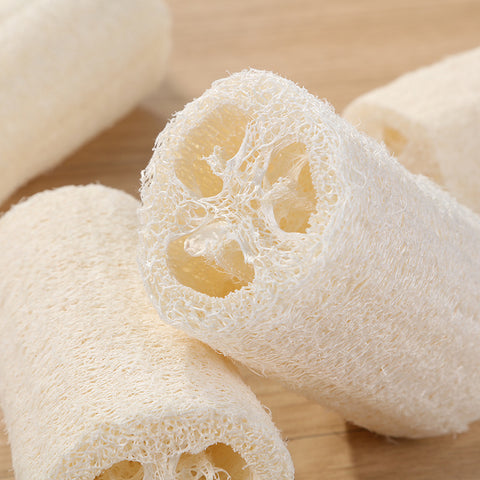 When you visit a grocery store, you will find several sponges used for eradicating first and bacteria. You will be attracted to several designs, but never forget the natural loofah. Loofah is derived from natural plants, which can serve as medicine and skin treatment. It is often used in showers as part of bathing materials.
What is a Loofah?
A loofah is an accessory used during bathing to clean and exfoliate the skin. It helps smoothen the skin and reduces the aging effect. Typically, loofahs are categorized by soft exterior materials that tend to an object's surface. Hence, it can be used in other places except for the bathroom. They often come with a wooden handle, high durability, and a sustainable loofah sponge. An example is the natural loofah dish brush with a wooden handle, applicable for kitchen cleaning.
History of Loofah
People started using a natural loofah in the subtropical and tropical climates, dating back to the 80s. They were popular in Japan and the United States but can be found almost everywhere in this modern age. The plants are readily available in warm climatic regions, serving as the primary source of natural ingredients. The lack of synthetic materials is why using a loofah in the shower is one of the appropriate skin care treatments.
Benefits of Using Loofah
Loofah benefits cannot be overemphasized, as it has proven to be the skin solution for many people. You will enjoy your loofah in the shower best when you purchase from reputable brands using quality materials. Below are several benefits of using a natural loofah.
1. Loofah Improves Blood Circulation
When you use the loofah shower sponge for exfoliating your back, it expands the blood vessels around the skin. The application of soap and loofah to this region stimulates the body. Hence, blood circulates to areas of low concentration.
2. It Exfoliates the Skin
Loofah, produced with natural substances, gives a good feeling when mixed with soap. The outer materials possess an exfoliating property, which helps remove dead cells. However, you need to avoid using tough loofahs on sensitive skin parts.
3. Loofahs are Natural and Highly Sustainable
The natural makeup of loofahs is responsible for its little or no side effects. It works perfectly for almost every surface, while you can tailor the texture to your preference. However, it is best to shop from top suppliers with several available options.
Loofahs are also the ideal solution to cleaning the hard stains on your kitchen surface. You can also use a loofah to wash your dishes and kitchen tiles. Loofah benefits are broad, so it is a necessity in every home. Your cleaning just got better with this tool.
4. Loofahs are Environmental Friendly
Using loofahs depict your contribution to ecosystem stability. The use of natural materials for production enhances the green environment. This prevents the release of toxic substances that could have resulted from harmful chemicals. Hence, manufacturers and consumers have become a collective effort to support the green environment.
Conclusion
You need to ensure proper cleaning of a nature loofah after its usage. A lack of adequate cleaning will hinder the numerous loofah benefits. An unclean loofah also enhances the breeding of bacteria, which is harmful in a food environment like the kitchen. Hence, make sure the loofah is made of material that you can easily clean. You can contact Greeliving for your eco-friendly kitchen loofahs.
Keep Reading: