5 Creative Ideas for Home Décor Using Basket Trays
Written by Flavia Marin
From Анна Аверьянова
It might be challenging to think of unique ways to adorn a blank wall, especially if you want to go beyond the usual gallery wall. Decorating with baskets trays is a terrific way to give your home an eclectic feel while also adding texture to the walls. They're simple to hang and impossible to mess up, making them a terrific wall art option for even the most inexperienced house decorator. Basket décor is a great way to dress up any bare wall, whether it's in the living room, workplace, or bedroom.
1. Hang Single Baskets
We enjoy hanging baskets because they can provide a lot of visual appeal without detracting from a room's minimalist or Scandinavian atmosphere. A waterfall of textured, woven basket trays creates a ton of aesthetic appeal in the living area. They look great with white colors or earthy tones scheme and keep the space feeling light and airy. Even your office will have a more retro and relaxed look and you will feel more inspired adopting this style of decoration.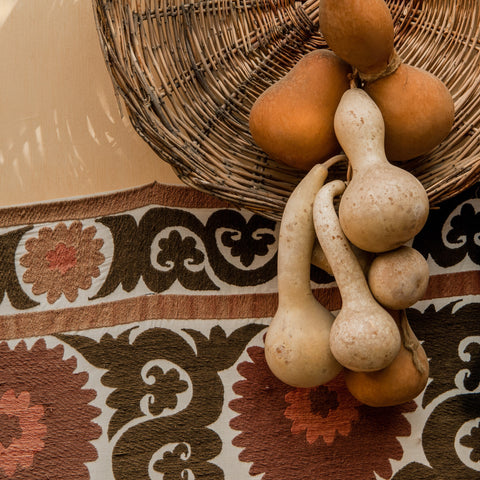 2. Mix & Match Decoration
While baskets are naturally diverse, they may simply be adapted to fit a range of décor styles. Green plants create a highly fascinating gallery wall by mixing it up and pairing several baskets with a rustic, bohemian, and vintage feel. If the colors are comparable, don't be scared to mix and match different styles. A great suggestion for a mixed décor will be this Hand Woven Rectangular Rattan Basket Storage.
3. Add Basket Trays to a Shelf
Adding a bit of design to your kitchen shelves can help to make it feel more personal and fascinating. A scattering of Round Basket Trays provides a lot of texture to your eccentric kitchen. A Handmade Round Rattan Basket with Handle can bring a lot of flair to any kitchen, whether it's vintage-inspired or more modern. If you prefer not to hang your baskets a couple lovely woven baskets lied on a little shelf above the bed in your bedroom will be the trick. To make a shelf more visually appealing, we like to add a few baskets.
4. Decorate a Staircase with Baskets
Consider a fresh and welcoming look while using this Large Round Rattan Tray Basket with Handles in case you're looking for a way to dress up a stairwell. Baskets offer a nice bit of warmth to the doorway and staircase, but they don't overshadow the rest of the space.
5. A Wall with Baskets and Hats
If you love making wall art out of unusual materials, it's no surprise that you will adore the unique design of mixing hats with basket trays. Hanging hats, baskets, and mirrors combine to create a distinctive and diverse design ideal for a boho-inspired bedroom.
Conclusion
It takes talent or just a little reading to be able to reimagines fundamental colors with subtle intensity shifts and softer geometries, resulting in a vivid palette. The use of basket trays against a white or colorful wall is a magnificent and innovative method to easily decorate your home. You can choose various kind of basket trays at GreenLiving.


Keep Reading: