Best Green-living Gift Ideas For A Mom That Loves Home Décor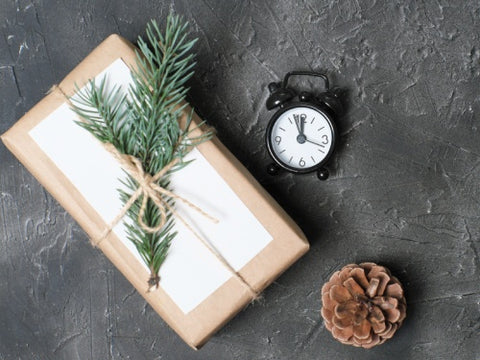 Whether it be a birthday, Mother's Day or the seasonal holidays, finding the right kind of gift for your Mum can be challenging. If she is fond of home decor ideas and organic, sustainable products, we have a selection of gift ideas which may help you to choose something truly unique for your Mom on her special day.
Sustainable products can take many forms, from composite cladding to bamboo bathroom items. Our green-living gift ideas are just the perfect solution for your Mum and will demonstrate how well you know and understand her. Whatever her special event, we have green-living gift ideas that are suitable for this purpose. Therefore, we will talk about these ideas in this article so that you can get inspired.
High-Grade Wooden Hangers For Clothes and Dresses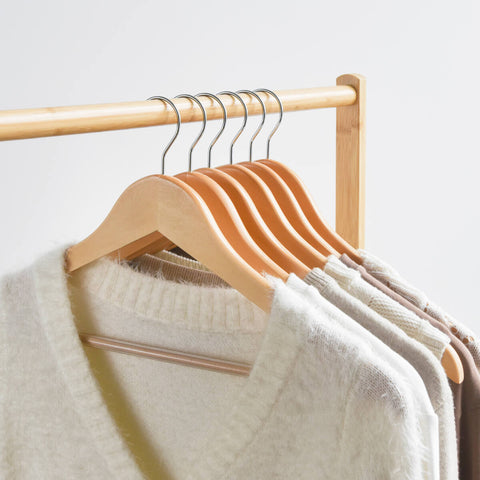 This product may seem too simple as a gift, but it is a high-quality and functional product. It is a sustainable product made from lotus tree hardwood and is renewable. These wooden hangers are a hand-crafted product. It features anti-slip shoulders and bars that ensure you can hang all of your clothing items easily. The shoulder has notches that ensure the clothes keep their shape, and the bar is rounded to prevent creases. In addition, the hook is made from chromium metal, which is strong, durable and does not rust easily. You can place a bulk order for these wooden hangers, allowing your mother to hang her clothes in a way that goes with the decor while ensuring you save money. Even better, you can gift her a dress with this hook, ensuring you get a truly unique gift!
Bamboo Ziploc Bags Organizer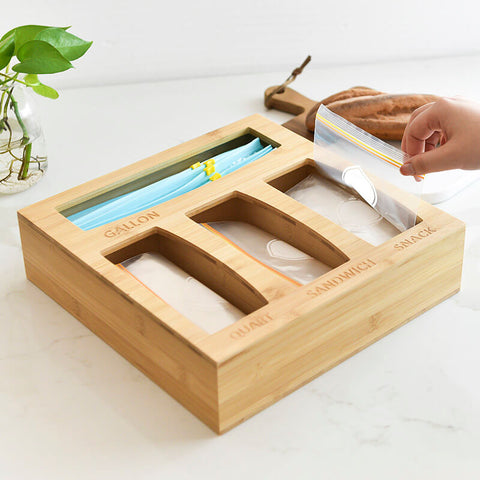 This product can make your mother's life much easier when working in the kitchen or requires a means of organization. It helps you identify the right size of Ziploc bags that you require when you need them since you can separate them. It also tells you exactly when you need to buy more of them so that you can plan according to your grocery schedule. It also helps you optimize your drawer space as a divider within large drawers. You are not restricted to Ziploc bags and can be used for storage bags, sandwiches, snacks and quarts.
The orgianiser is made from natural bamboo and is 100% biodegradable, making it sustainable while blending in well with the decor. There are also laser engraved letters with smooth edges ensuring that it is perfect as a gift for your mom. It is not necessarily restricted to the kitchen and can be used for any cabinet or drawer.
Dry Brushing Body Brush Set With Facial Brush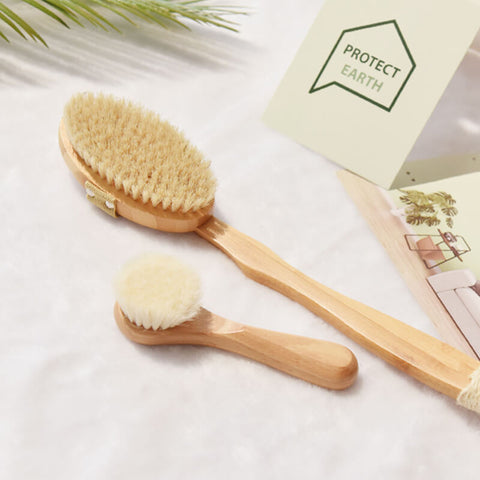 The dry brushing body set is a great way to exfoliate your body as it can massage, scrub dead skin cells and stimulate blood circulation. This can be done as dry exfoliant or when scrubbing in the bath. You can use the brush on your back, legs, feet, knees and ankles. This is thanks to the long handle. This can be detached and turn into a scrub for a more rigorous clean.
The dry brush bristles are made from boar hair, there is also a facial brush, the bristles are made from soft goat hair, which will are not easily shed. This facial brush allows you to exfoliate your face gently and can even be used as a hairbrush for babies. The handles of these brushes are made from bamboo and beech wood, both green and sustainable raw materials. This provides a natural aesthetic perfect for your mother, who likes home decor with natural aesthetics while being sustainable.
Conclusion
Finding the right gift for your mom can be challenging, especially if their preferences are particularly niche. This includes liking home decor with a natural aesthetic while being sustainable and green.
We have provided you with a small insight into the type of product that you can choose from. These products are suitable as gifts for your mother for any occasion, whether for her birthday or Mother's Day. We hope this article proves helpful and allows you to get your mom's best possible green-living gift. After all, she deserves the best for the level of care and love she has shown you.
Keep Reading: