How to Use Bathroom Shelves to Organize Your Space
Written by Aisha Abimbola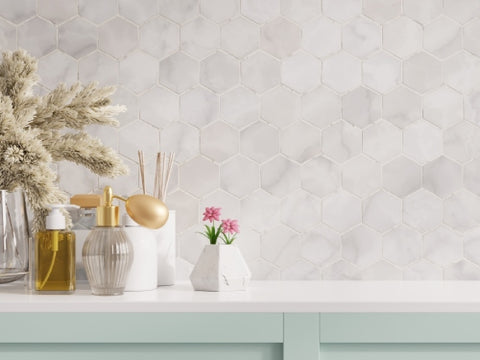 Bathroom space organization is a great deal, whether it's a new apartment or not. The sight of an unorganized bathroom could be unpleasant, so you want to keep your space tidy and clean. Your shampoos, soaps, brushes, towels, and other objects used in the bathroom, should be kept separately. This will prevent delay, as you easily access any needed material. Hence, an organization shelf is a perfect solution for your bathroom arrangement. This is because they are designed into sections, allowing you to categorize your items. However, make sure your bathroom shelf is not dull, and you can be creative with it. This guide is detailed information on how to utilize the bathroom shelves to organize your bathroom space.
Using Bathtub Tray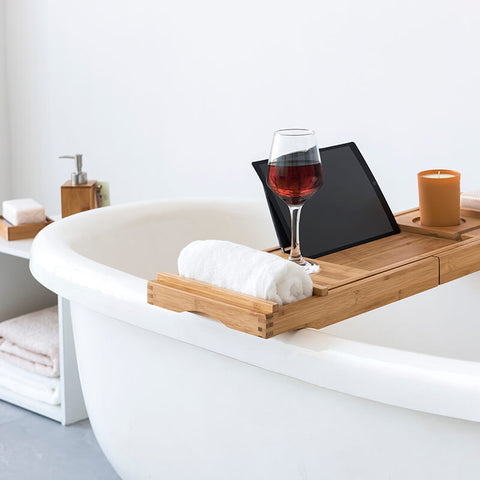 Although many people do not consider bathtub tray when implementing bathroom organization ideas. It may seem minor, but it will play a significant role when organizing your bathroom items. You can also put any side items to entertain you while taking your bath. This could be a book or a drink. It enhances relaxation and helps to keep the mind more at peace. However, it is best to put waterproof items in a bathtub tray. These items are not likely to be damaged when exposed to moisture. You can attach a fancy and durable tray to the bathtub to help hold your things. An example is the luxury expandable bamboo wood bathtub tray.
Bathroom Shelf Corner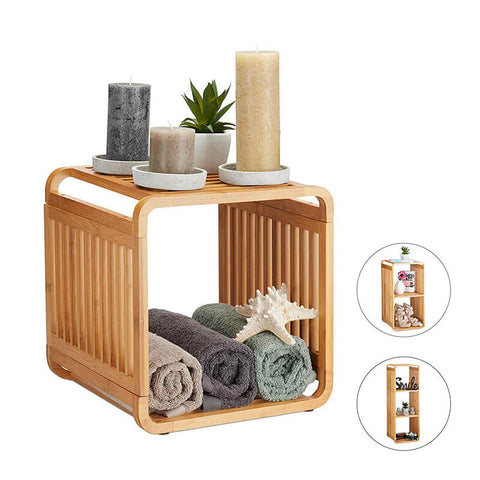 You can build a bamboo shelf bathroom in the corner of the space. They usually exist in many shapes and sizes so that you can choose from several options. However, your service provider will determine the number of options available for you. Among the options you may come across, the eco-style bathroom organization shelf storage is of top-notch quality.
This bathroom shelf corner helps to create more space in the bathroom. It also supports heavy objects, even though it is light-weighted. If you are buying an eco-friendly material, you are helping to contribute to the green environment.
Bathroom Organization Shelf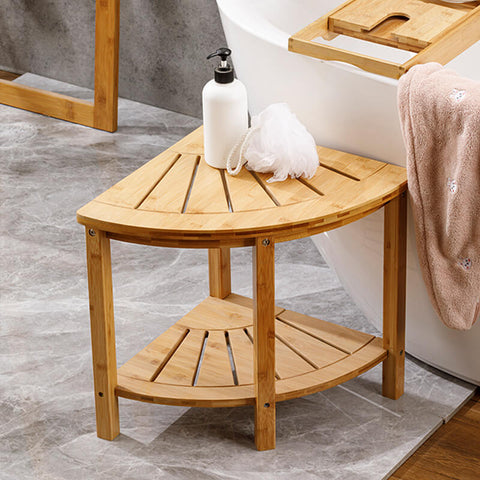 You can use a bamboo shelf bathroom to create extra space in your bathroom. A perfect example is the 2-tier bamboo shelf corner. The 2-tier shelf can serve multi-purpose functions, even in the spa and living room, adding to the beauty of the garden decor.
You can also check here for bathroom organization ideas. The products here are eco-friendly since they are made from natural sources such as plants. You can put your towels and other mini-items on your organization's shelf. Anchors are also another accessory that helps support your organization. It would help if you had a flexible rack to work with as much as possible.
Conclusion
Choosing home furniture or equipment requires some thorough decision-making. You need to decide what is best for your needs. Hence, it would help if you had hints to hasten your interior deco preparation. These ideas are known to yield positive results, so endeavor to implement them appropriately. You can check Greenliving for top-quality organization shelves. These shelves are made with durable and eco-friendly materials. These characteristics contribute to its durability and beauty.
Keep Reading: