How to Clean Salt and Pepper Grinders
Written by Aisha Abimbola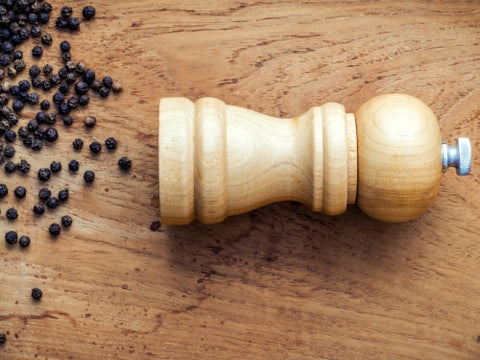 Many homeowners often use salt and pepper grinders, especially if you want freshly made meals. If you have decided to eat more homemade meals, you cannot do without salt and pepper grinders. However, it is expedient to keep your kitchen clean and in order. It would help if you learned to clean your salt and pepper grinder like a pro. Hopefully, you will learn some helpful tips after reading this article.
What is a Salt and Pepper Grinder?
A salt and pepper grinder is a kitchen equipment that adds spice to food. However, they both operate with different mechanisms. You can use the equipment to season meat or the grinder to crush your meats. The equipment has wheels that rotate to grind the food material.
How to Clean your Salt and Pepper Grinder
Always wipe your salt and pepper with a dry cloth before using the vinegar. This helps you to keep your environment germ-free as much as possible. After you are done, mix vinegar and water in a container with a nozzle. Spray the content on the wooden pepper grinder, and wipe with a clean and dry cloth. The highlight of cleaning like a pro is considering your salt and pepper grinder material or source. Meanwhile, a wooden pepper grinder is pretty easy to clean, among other materials.
The Best Salt and Pepper Grinder
It's important to find a high-quality pepper mill grinder for your kitchen. Below are vital qualities to look out for when choosing the best salt and pepper grinder.
A Wooden Stand
A wooden stand is one of the top best selling features of a pepper and salt mill set. A wooden stand is strong, improving the equipment's durability. If you are using the acacia wooden salt and pepper grinder, it has a wooden stand made from acacia wood. The wooden stand helps hold the pepper and salt mill set without lingering in the kitchen. Fortunately, this product also comes with two packs of wooden stands.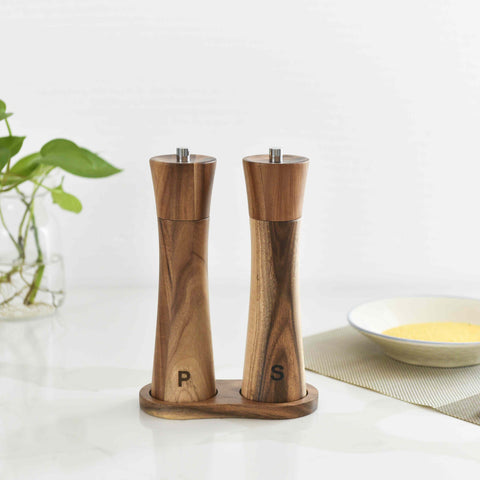 A Transparent Bottle Body
The transparent salt and pepper grinder for sea salt is elegantly designed to add an exquisite taste to the kitchen interior. When your spices are in a transparent bottle body, it is much easier to predict if the remaining content will be enough for your next meal. Also, you can quickly identify a seasoning from the container's body without opening the lid.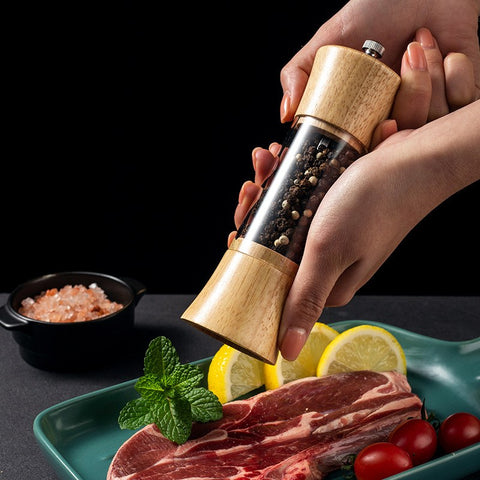 The Black and White Lid
Nothing is classier than using a salt and pepper grinder with a unique black and white lid. The oak wood salt and pepper grinder for sea salt is designed to have an upper white or black cover. Coupled with these lid colors is the brownish lower region. It remains one of the bestselling designs in the market and is ideal for every occasion.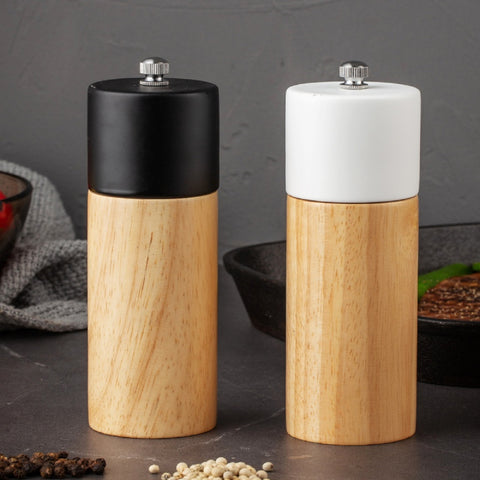 Ergonomics Streamlined Wooden Body
Every homeowner needs water-resistance material with an ergonomic design. A perfect example is the refillable wood pepper mill grinder for the kitchen. It is unique and primarily available in wholesale stores. It is packed as a set of two, increasing the chance of users having double kitchen equipment upon every order.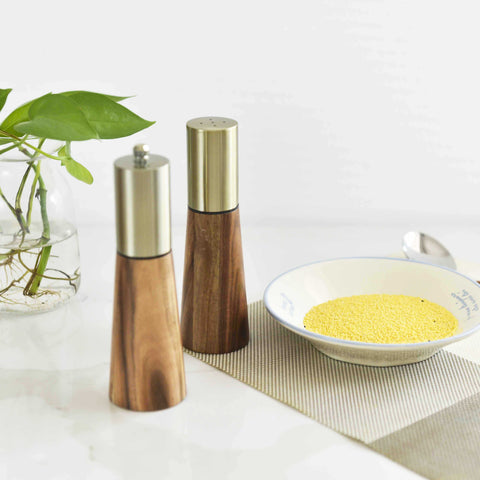 Conclusion
Using the best pepper and salt mill salt is much easier to clean and maintain. However, it would help if you considered every quality discussed in this article. You can also check Greenliving for several salt and pepper grinders with various designs. This will help you in making the best buying decision.
Keep Reading: