How To Find Affordable and Sustainable Products to Boost Sales?
August.18, 2022 |  Written by Sa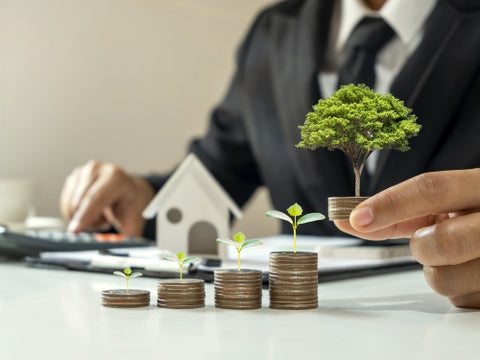 The pandemic, uncertainty in the world, and high inflation have caused many troubles for business owners in the last couple of years. Terry is just one of the victims of the business market's downfall. He is a sustainable home products buyer with 10 years of experience. Terry works for a popular company that has 300 stores in America. He has been finding ways to boost sales and recover the money he lost when he discovered GreenLiving Life.
But how did he find ways to boost sales despite challenging circumstances? How did GreenLiving products save his business? How did Terry make a decision to choose a product? Let's learn about Terry's journey.  
Find Highly Functional and Durable Products
Terry purchases products from exhibitions like Canton Fair and fairs in Hong Kong. This helps him access authentic, durable, and cost-effective products. Due to COVID-19, all these exhibitions got canceled, which forced Terry to find other ways.
Unfortunately, sourcing products from local or foreign suppliers or companies was not easy. Financial disturbance in the business domain and high shipping costs gave Terry a tough time. He struggled to evaluate how many products he could afford, and even if he bought them, he would have to sell them at a higher price to earn a profit. This was another challenge, as high rates of inflation have impacted customers' purchasing capacity in the US.
Despite all these challenges, Terry continued his search for the right supplier when he came across GreenLiving's 34th anniversary promotion. Not only was the company offering quality products, but there were also providing a special discount on wooden hangers (which is still available!). Terry found that GreenLiving was offering 20% off on hangers. And when he compared the prices with those of other companies, he was impressed. No one offered high quality products at such an amazing cost.
After months, Terry was hopeful of recovering the losses he incurred over the period of many months. He contacted GreenLiving and purchased their reliable, functional, cost-effective, and durable wooden hangers.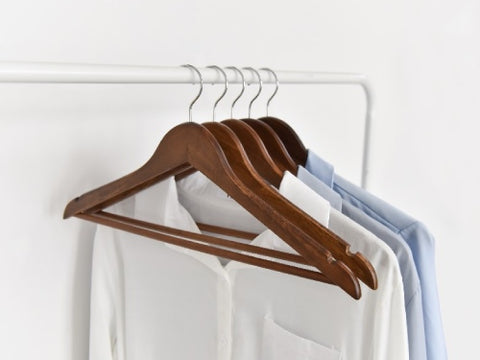 Why Terry Opted for Wooden Hanger?
Since Terry aimed to boost sales and get his business running again, it was a great idea to choose a home necessity. Home products like wooden hangers are a necessity for every household, and they're also cheap, making them easier to sell. Terry chose GreenLiving's wooden hangers because their products are sustainable and eco-friendly. These hangers have a maple wood composition, and they're quite sturdy, so you can use them to hang clothes of all types and sizes.
Besides the business approach behind this decision, Terry also chose this product due to its durability, sustainability, and functionality. He thought this product could gain higher customer satisfaction which would mean more sales in the future.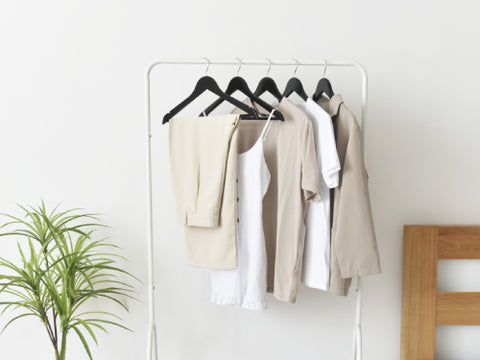 Another important factor that influenced his decision was GreenLiving's discount. The company is celebrating its 35th anniversary. Therefore, they're offering special discounts on their products. Terry got wooden hangers at 20 percent off. Note that looking for the right-priced product was incredibly important for Terry, as selling lower priced products for higher prices is challenging. This limits sales and reduces customer retention. Also, if you don't maintain a healthy profit margin, you can't support your declining business.
Lastly, GreenLiving offers free samples so you can assess the products' quality before a major purchase. Once Terry received a sample, he was amazed with its smooth finish, design, and ability to hold different size clothes. The product also arrived in time and GreenLiving's customer representative was highly cooperative. These things encouraged Terry to make a purchase.
How Did Terry Benefit From This Decision?
Well, Terry knows that wooden hangers are popular in both online and offline stores. He uses his marketing strategies and advertisement methods to attract buyers. Thanks to its many benefits, customers were encouraged to contact Terry for purchase. 
Buyers who loved the product due to its lower prices and sustainability bought more hangers later on. Word of mouth also helped Terry's company, as many people contacted Terry after hearing the benefits of hangers from their peers, friends, and family members. At the end of a month, Terry noticed something he never would have imagined- his store's sales increased by 19.8% after this collaboration.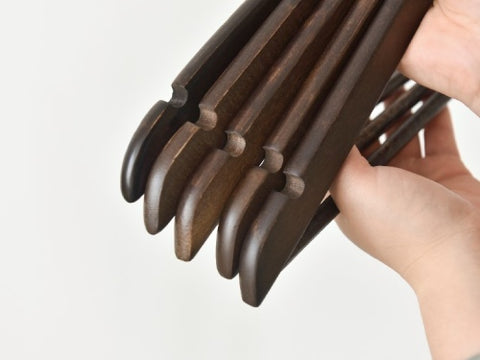 How to Choose a Reliable Supplier?
Here are few factors that Terry shared with the buyers so that they can put their hands on the perfect product in the market.
1. Price
GreenLiving offers competitive prices in the market that attracted Terry the most. In fact, the company's quality control and production process made it possible to lower prices.
2. Team
Terry notices the level of professionalism and amazing customer service. He understands that high efficiency and effective communication by suppliers can make it easier to coordinate.
3. Local Warehouse
Terry also considers the warehouse location. GreenLiving has a warehouse in the US and offers door-to-door delivery service. This means a faster and more convenient purchasing process.
Boost Your Brand Sales with GreenLiving
Want to enjoy higher profits without putting more effort into the process? Get products by GreenLiving. More than 4,000 companies have collaborated with GreenLiving in the past 34 years. Why not give GreenLiving chance and the demand for your business's products?
Don't forget that the 20% special discount is still applicable on their best products, but they're in a limited amount.
So, get free samples from GreenLiving today!