Looking for Quality Wooden Hangers in Bulk? Try These 3 Products!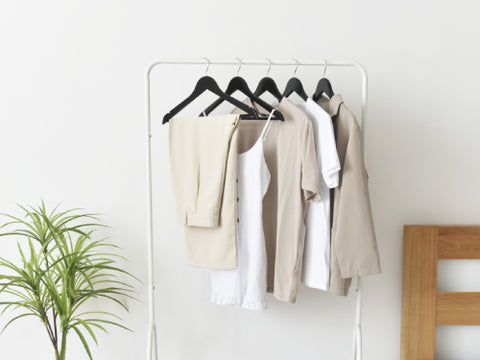 Wooden hangers are the best material you could use in your wardrobe or closet. They exist in different sizes and designs. Hence, you may need to consider buying hangers in bulk to select from the several available options. Interestingly, this article has three highly durable premium products that may interest you. Before delving into these products, let's examine the importance of wholesale hangers. Why should you buy wholesale hangers when you can buy per unit?
Wholesale Hangers are Cost Effective
If you just got an apartment or need a touch-up and want to save cost, the best strategy is to buy things in bulk. When you buy hangers in bulk, you may realize you are saving up to $5 compared to a unit purchase. Hence, it is the best-recommended purchase method for every retailer. When you buy natural wooden hangers for clothes, you have a set of 20 pieces. This means you can hang different clothing materials at the same time.
Interestingly, Greenliving is celebrating its 34th anniversary. You can get it at a discounted price of $48.99 instead of the initial cost of $67.90. Other benefits of these products are:
Maple wood material is suitable for all clothing types.
The contoured shoulder line helps users to retain their cloth shapes.
A 360° hook allows you to hang cloth in your most preferred position.
A natural color that improves your closet aesthetic.

Eco-Friendly Trend
Wholesale hangers give you better chances of choosing wooden hangers of premium quality. You may need to consider the classic wide shoulder wooden coat hanger. Natural lotus wood contributes to the quality of your interior decoration. The material is sustainable and a perfect example of an eco-friendly trend. You will also enjoy the following benefits from this product:
A wide shoulder that suits coats and jackets.
An anti-slip tube that hangs pants, scarves, and skirts tightly.
A friendly price that is affordable for almost every interested user.

Versatility
When you buy hangers in bulk, you can enjoy the versatile function that comes with them. The ideal sturdy wooden hanger is a perfect option for blouses, coats, slip dresses, jackets, and trousers. They are made with solid materials, the eucalyptus wood, so you would not need to worry about the clothes slipping off. It also helps maintain your dress shape, especially those worn to commercial shows. Beyond its versatility, you can also enjoy the following:
A classy design that complements your wardrobe's visual effect.
A perfect gift option for your loved ones since they are securely and ideally packaged.
Like many other wooden hangers, they are not prone to rot or damage.

Where Can You Buy Bulk Hangers?
There are varieties of options to choose from. If you are looking at where to buy your bulk hangers, Greenliving is the right place for you. It is also a good time since the brand is celebrating its 34th anniversary. You also get to enjoy the following added benefits.
20% off discount on every bulk hangers purchase.
A flexible payment option
Accessible to local warehouses in Europe, the UK, Asia, the US, and Australia
You can customize your order to your preferred design
One of the most pocket-friendly products you may ever find on the market
Conclusion
You will have no difficulty getting bulk hangers that are best suitable for you. There may be several wooden hangers vendors out there. However, it would help if you were sure to get the best quality at an affordable price. Greenliving is a top-leading supplier of wooden hanger. The brand has years of experience in the sector in meeting customers' needs. You can check your bulk hangers here.
Keep Reading:
How to Find Sustainable Home Products from Reliable Supplier?