How to Find Sustainable Home Products from Reliable Supplier? A Story of Jason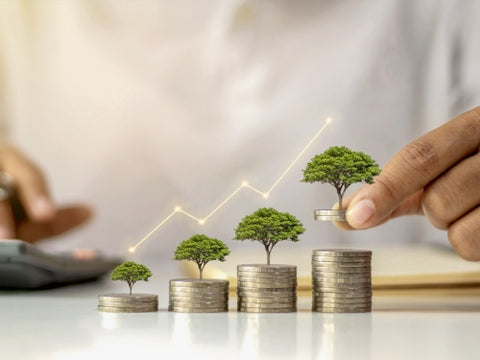 "We need more marketing strategies for the current unfavourable situation among retailers and suppliers. Customers' purchasing capacity has reduced during these years. It's essential to find suppliers that can deliver home products at reduced cost and delivery fee". –– Jason, a professional home products buyer.
Sustainability has become a hot topic nowadays. Sustainable home products are made with renewable or recyclable materials. They are good for the environment as well as your health.
Jason, a buyer of home products, specializes in searching for sustainable products with high-quality and affordable prices from global suppliers. He has more than 10 years' experience as a buyer, and works for a company that has more than 200 stores in America. Jason often participates in several exhibitions to find new products. Unfortunately affected by COVID-19, exhibitions in the Far East have all been cancelled. Due to high shipping cost and financial pressure caused by inventory, Jason is more cautious about making purchase decision.
In his words, Jason described the ongoing situation as a difficult phase. Fortunately for Jason, he came across the solution at the right time. GreenLiving has announced sales promotion during its 34th anniversary: a special discount for wooden hangers. Compared with other suppliers, the price is more than 20% off. Hangers are necessities in life, and now Jason can get eco-friendly hangers at a lower price. There was no better time for Jason to boost his collaborations than now!
Introducing New Products to Proffer Marketing Solutions
It is not the first time Jason has collaborated with top brands offering home products. Most of these products were gotten from exhibitions such as Canton Fair. Since the pandemic lockdown, Jason could not reach his regular product suppliers. This also affected the available information. It was challenging to identify trending products.
However, essential home product like hanger is always a good choice. Needless to say, hangers that are made from solid wood are more durable and eco-friendlier than plastic or wired ones. GreenLiving's wooden hangers has a special discount during its anniversary, thus Jason decided to discuss about further cooperation.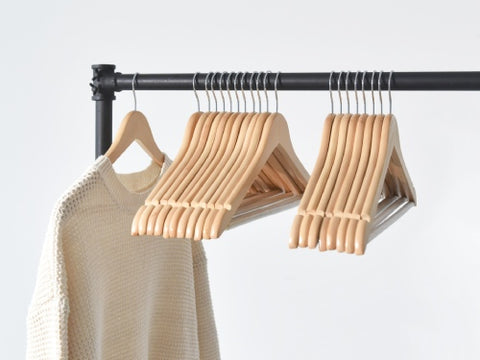 Finding a Reliable and Trusted Supplier
Jason has years of experience in buying home products. His study and research confirmed that eco-friendly and sustainable products are the trends for both traditional and modern homes. In his words, "America is becoming more eco-friendly than ever. The green environment seems to be winning in our home products ".
Jason has established cooperation with GreenLiving for many years, and experienced massive sales growth in the past. He receives products at a lower price and sells them to neighbouring stores. According to Jason, GreenLiving was one of the few suppliers that provided eco-friendly products at low prices without losing the products' values or qualities. Jason acknowledged, "We are glad to be back on the project with GreenLiving on its anniversary. We can provide customers with top-notch products in this difficult time".
GreenLiving has local warehouse in United States, as well as UK, Europe, Australia and Asia. Thus, can offer door to door delivery service to every offline store in America, making Jason's whole purchasing procedures much more convenient.
After further discussion with the team, Jason decided to purchase 2,000 sets of wooden hangers from GreenLiving, these hangers are all well packaged and delivered in time. Jason was surprised of the premium quality and product design. He said, "These wooden hangers look elegant in the wardrobe, they also have many practical features such as anti-slip bar and 360°chroming hook. With so many highlights, customers can still get these hangers at a very low price. "
As expected, these wooden hangers are extremely popular in offline and online stores, yielding broad consumer consistent high praise. Jason is highly appreciated by his manager for this successful purchase, now he is ready to make new orders of these premium wooden hangers!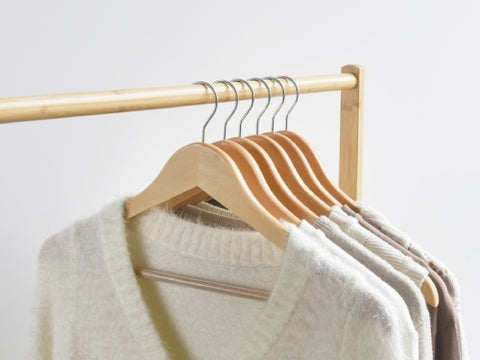 The Way Forward for Business Owners
Undoubtedly, many other retailers selling home products were affected by the COVId-19 outbreak. Jason shared his thoughts on how businesses can bounce back: "Every retailer needs a stable supplier like GreenLiving. A supplier that fully understands customers' needs. A supplier that has a large scale and works stably, continuously launches new products. This would, in turn, positively influence the market growth of a business owner. Business owners can only implement a way forward once they identify a reliable supplier. "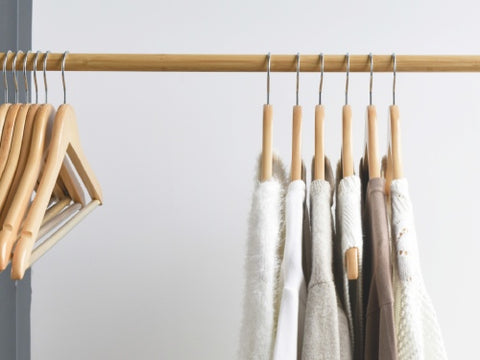 Choosing the Best Supplier for Collaborations
Jason has maximized the benefits provided during GreenLiving's 34th anniversary. His shops' sales had increased by 18.7 percent after this collaboration. He encouraged other businesses to grab this promotion chance, grow their market rate by ordering eco-friendly products at a favourable price.
Over 4,000 brands have benefited from GreenLiving during the past 34 years. GreenLiving's 34th anniversary promotion is still available now, with a 20% special discount for its best-selling products, but the amount is limited! Boost your brand sales by placing orders from Greenliving now, as free samples await you!