6 Reasons Why You Should Purchase Eco-Friendly Home Products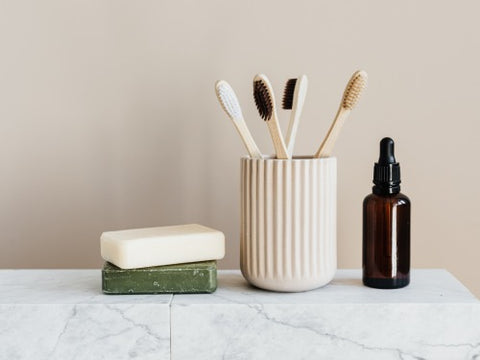 The call for sustainability and eco-living has never been more pronounced than it is now. Practicing a sustainable lifestyle isn't a trend—it's a necessity as the planet faces more and more challenges due to our own doing. 
More and more companies are also taking the time and effort to create sustainable products, launch awareness campaigns, and do everything they can to reduce their carbon footprint. While it's true that these organizations might be able to contribute more to the cause, it won't hurt to make small eco-friendly choices in our everyday lives. And there's no better way to start it than at home.  
If you haven't switched to a green lifestyle just yet and are looking for reasons to do so, we've got you covered! Read on below to discover why creating a more sustainable home through eco-friendly home products will benefit you, your community, and the entire planet. 
Eco-Friendly Home Products Come In Much Higher Quality 
From wooden brushes that are better for your hair to wooden hangers that are more durable than their plastic counterparts, eco-friendly products were developed with quality in mind. Compared to non-sustainable items, the materials used to produce them are of higher caliber.
The brands and businesses that make these items have ensured they did not use hazardous chemicals or toxins in producing these products, only natural ingredients. Additionally, they made an investment in more advanced production processes to ensure that your purchase will endure for a very long time.
Eco-Friendly Home Products Are More Durable 
Aside from being made with natural, high-quality materials or ingredients, eco-friendly home products are also made to be more durable than plastic goods. This means you can use them for longer and need fewer replacements. 
Over time, these robust products help reduce waste and pollution because you don't need to replace them every other year. On the other hand, unsustainable products are either poorly made, use quickly depleting raw materials, or both.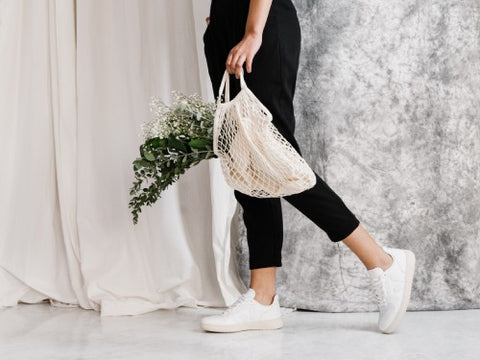 Eco-Friendly Home Products Are More Economical 
Although eco-friendly home products may initially look more pricey at the onset of your buying them, they are ultimately more economical. Because they're both durable and high-quality, eco-friendly items typically have a longer lifespan.
Usually built from recyclable materials, these items are robust and can endure knocks, drops, and dishwashers. Even if eco-friendly home goods are more expensive, buying them is a wise investment since they last longer than regularly-produced items. 
Eco-Friendly Home Products Encourage A Healthier Way of Life
Using all-natural home products has great advantages for you and the environment. For instance, it is well known that plastics include BPA, lead, and other harmful chemicals that can lead to several illnesses and diseases in children and adults. 
On the other hand, eco-friendly, all-natural goods often have minimal to no toxic ingredients or materials at all. So when you have sustainable products at home, you can guarantee that your family is protected from dangerous chemicals and components that cause health problems. 
Opting for eco-friendly home products improves your quality of life in terms of mortality, age, diseases, and illnesses. Therefore, purchasing sustainable items creates a better world and a better life for everyone in it.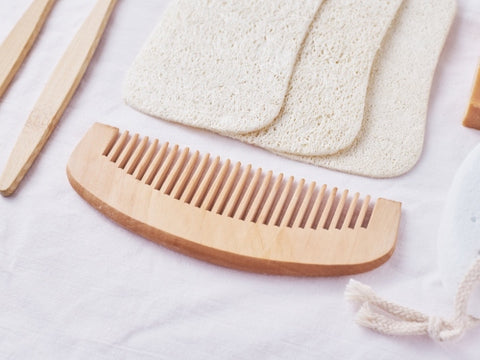 Eco-Friendly Home Products Are Better For Our Environment
Not only do eco-friendly home products reduce the amount of waste going into landfills, but they also curb our planet's greenhouse gas emissions crisis. These gases are produced more frequently by human activities like the combustion of fossil fuels for transportation and heating. They present health risks when they are released into the atmosphere. 
Additionally, the global warming that these gases cause results in heat waves and soil erosion. By supporting your local businesses or buying home products from sustainable brands, you're taking a step toward lowering your environmental impact. 
Purchasing Eco-Friendly Home Products In Bulk Is Even Better 
While all the reasons listed above are great, there might be something even better than purchasing eco-friendly products—getting them in bulk! If you're a business owner, you know how buying in bulk helps your business grow immensely. 
Buying wholesale saves you the extra stress and cost of searching online for products when you need a new one. With suppliers like GreenLiving, you can even get your eco-friendly home products personalized to your own liking!
You'll also enjoy these products at a much lower price when buying in bulk due to wholesale discounts. 
How Can I Tell If a Home Product Is Eco-Friendly?
Be wary of the labels of the eco-friendly home products you're looking into. This will tell you if a product is actually eco-friendly or just using the claim of natural ingredients as a marketing gimmick. 
When looking for environmentally friendly goods, check for:
For appliances and electronics that are energy efficient, look for the

Energy Star

label

For cosmetics and foods that are truly organic, look for the

USDA Organic Seal 

For environmentally-friendly cleaning products, look for the

Green Seal 

For paper and wood products, look for the

Forest Stewardship Council Logo
Sustainable Living Starts With An Eco-Friendly Home 
If you want to start a more sustainable lifestyle, you can begin your journey right home. So make the sustainable switch today! It's the smarter and safer choice for you and the environment. 
For all your green living needs, check out Green Living Life today.