How to Select High-Quality Items from Affordable Shoe Brushes Wholesale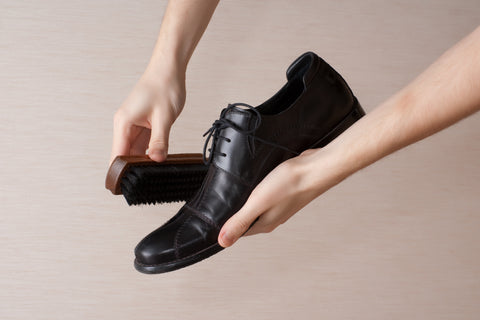 Footwear is one of the few items that catch people's attention at first glance. A shoe brush is a necessity for every high-maintenance individual. You need the shoe cleaning brush to keep your footwear in proper condition. However, you need to understand that several shoe brushes are ideal for different shoes. This article is a guideline that will enhance your decision-making when selecting the appropriate brush for your shoe.
What is a Shoe Brush?
A shoe brush is mainly designed with wooden handles and animal hair. They are mostly made with soft materials that clean dirt without damaging the item. Shoe brushes are different from tools used for scrubbing hard surfaces or tiles. They are soft and susceptible to heavy-duty cleaning. However, shoe brushes' texture varies with the material of the footwear. You need expert knowledge in selecting the best option for your shoe.
Factors to Consider When Choosing a Shoe Brush
You do not want to make arbitrary decisions by patronizing any available shoe brushes wholesale. This can have a massive effect on the quality of the product. Hence, consider the following to avoid grievous mistakes.
Choose the Best Premium Product
Understanding that your shoe deserves the best prevents you from selecting less premium quality. One of the fastest ways to identify a premium shoe cleaning brush is through the handle. They are often categorized as wood handle shoe brush cleaners. The wood material is natural and can easily remove debris from your shoe.
Choose the Best Value Product
Talking about product value is incomplete without mentioning the price. The prices of shoe brushes often vary with product quality. Hence, if you are getting a shoe brush at a high price, make sure the investment is worth it. You will not need a replacement in the nearest future if you get bristles shoes cleaning brush with wood handles. They are ideal for leather shoes and will effectively wipe off the soil. Although you may want to consider your shoe brushes wholesale design, the value is significant.
Choose the Best Overall Choice
If you are trying to save cost, choosing a horsehair shoe brush is essential. It is versatile and can wipe off the dirt from several shoe materials. These brushes are exceptional, as they are shaped even to fit tight spaces. Horsehair shoe brush is also easy to clean or maintain. When selecting a shoe brush with handle, ensure it is suitable for all kinds of shoes because of its ease of application.
Conclusion
If you have wasted quality time finding the perfect shoe cleaning brush, the information above is for you. You also need to bear in mind the essence of shoe brushes wholesale with varieties of styles and materials. This will provide a wide range of options without limiting your choices. A reputable shoe brush supplier like Greenliving has different categories for several users. As an intending customer, do well to shop for the products on their website or contact the customer team for guidance.
Keep reading: