Why Store Up Wooden Soap Dishes For Your Customer and How to Choose
Jan. 27, 2022 | Written by Dennis
The type of soap dish you need depends on your budget and taste. It would help if you considered selecting a wooden soap dish for something stylish yet practical. These soap dishes are lovely, hold up well and enhance the appearance of your bathroom.
When choosing a soap dish, you have to consider your counter space. Wooden soap dishes are small and compact and do not take up a lot of counter space. For a rustic look, you should also choose a wooden soap dish to add to your décor.
Compostable Bamboo Wood Soap Dish with Drainage for Shower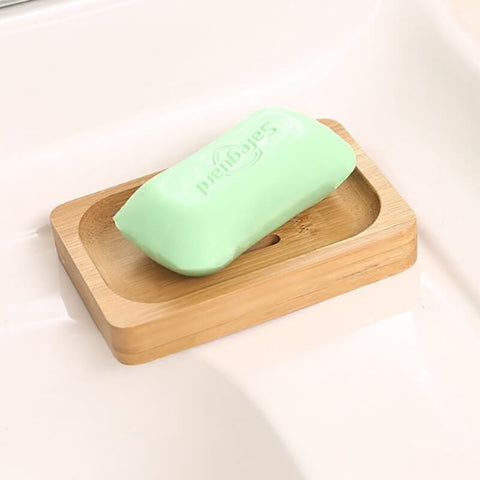 Our choicest wooden addition to your zero-waste bathroom is a humble bamboo wooden soap dish. It is an eco-friendly addition to your countertops and 100% safe for you and the environment. The soap dish is self-draining, thus saving you the trouble of using half-melted soap in your shower.
Its material is made from natural bamboo making it durable and compostable. The drainage slats also make it possible to keep the soap dish in a damp place like the kitchen or shower. This makes it easy for the soap to dry and stay in shape between uses.
The soap dish uses the highest quality bamboo making it sturdy and a naturally beautiful look. It is also coated with a sleek, waterproof surface that makes it easy to clean and increases its longevity.
It would help clean your soap dish at least once in two or three days. Having at least two soap dishes helps you switch them at the end of a soap bar's life, which allows them to serve you longer.
Get this soap dish for as little as $3.49 here.
Bamboo Soap Dish Wholesale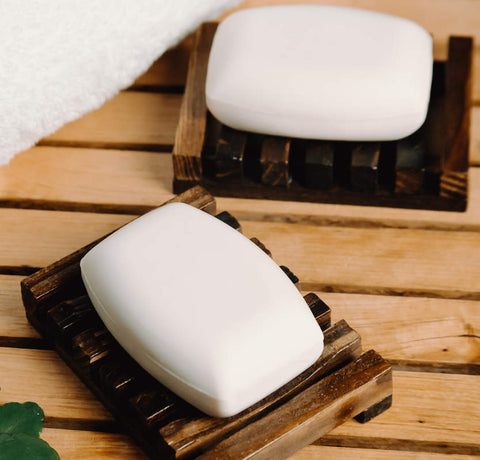 GreenLiving has become pivotal in pushing for sustainable consumption globally. By building efficient trade systems, GreenLiving has made it possible for commerce in wooden soap dish wholesale.
Our wide range of products is ready to ship globally, allowing all buyers to source for products reliably, affordably, and conveniently. We are a trusted wholesale bamboo soap dish supplier because we specialize in making artisanal, organic, sustainable, and eco-friendly products.
Best Quality
At GreenLiving, we offer you unparalleled quality giving you the best products. We are a certified green factory, and all our products pass international QC and AQL2 testing standards.
We are a brand built to promote environmental conservation and produce an uncompromised quality of products. We, therefore, make it possible for you to get the most economically feasible and sustainable solution for your products.
A journey to low waste is not easy to make at once, but you can make small, simple steps in waste reduction by gradually replacing your products with eco-friendly alternatives.
Conclusion
If you need to buy a quality soap dish, you should buy from a company that specializes in bathroom fixtures. At GreenLiving, we specialize in making environmentally friendly and durable bathroom fixtures.
Buying directly from a manufacturer saves you money to buy in wholesale. At GreenLiving, we have certified and reliable manufacturers that provide you with the essential products for a healthy and green life.
Keep Reading: