Where to Buy a Jewelry Box that is Recyclable?
Jan. 29, 2022 | Written by Flavia Marin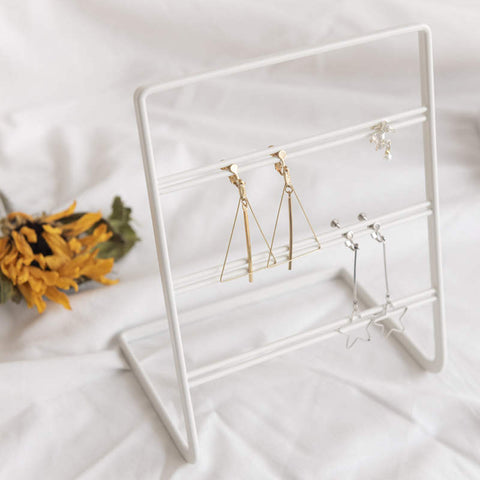 We are living in a world of pollution and waste and many of us are trying to recycle and be more ecofriendly. We want to protect the next generations and preserve our planet.
ewelry lovers are also starting to buy accessories that are ethical and sustainable, those last two attributes are rapidly becoming a few of the most important decision makers when purchasing your loved jewelry pieces.
Where to buy a jewellery box that is recyclable and beautiful in the same time?
To answer your dilemma, I will suggest to have a look at this fantastic jewelry storage trays that have an art deco design influence, made especially for your delightful jewelry pieces. The best place to buy a jewelry box could be a reputable shop that offers a multitude of ingenious jewelry boxes with delicate artisanal designs in a modern minimalistic style or a classical art nouveau tone.
Modern jewelry designers have started to create innovative jewelry with different and recyclable metals like titanium which is a very light material that could be colored in any imaginable hue to match the gemstone and obtaining some of the most avant-garde and unique jewelry creations. Other talented jewelers use wood and plastic to create their masterpieces and your custom jewelry boxes made of recyclable metal will be at the top of the list for your jewelry storage. If you are a jewelry collector you will wonder where to buy a jewellery box; as you love having those new pieces arranged, you can also find custom jewelry boxes at wholesale prices. Buying jewelry boxes at wholesale prices will give you the opportunity to keep the family jewelry collection safe, organized and clean. You can also give a few presents to your friends and surprise them with an amazing jewelry box.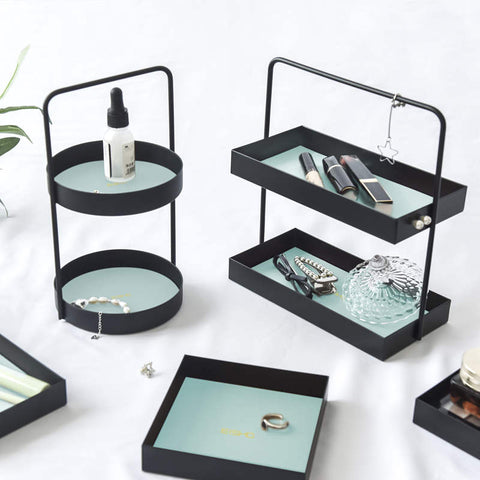 The rule of thumb is to use different jewelry trays for various types of jewelry and have space between them so they won't touch each other. This way you protect your jewelry pieces, the gemstones and metals. Arrange you bracelets, hoop earrings and dangle earrings on the metal bar that surrounds the tray, this way you will always have it on hand and elevated.
Deposit your rings or cuff bangles into the tray and magically your jewelry is safe and looks appealing.
A different type of interesting jewelry boxes wholesale price could be the so called jewelry bowl with lid or the tree jewelry stands.
There is no doubt that the best place to buy a jewelry box is from an honorable store that sustains the green life force, sustainable and recycled materials and offers you the freedom of purchasing wholesale jewelry boxes or just a limited number of retail items.
In conclusion if you were wondering where to buy a jewelry box and how exactly to arrange your accessories now you know the answer and you are ready for new sparkle in your life. Have a look at this fantastic ideas.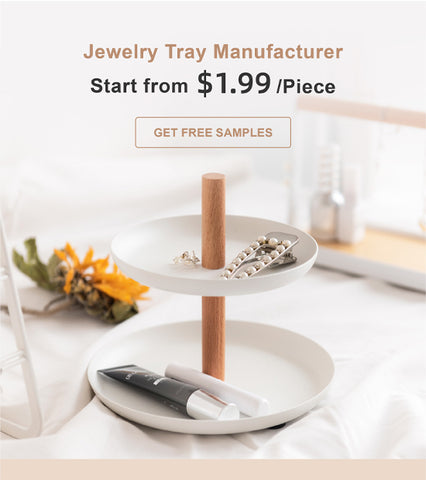 Keep reading: